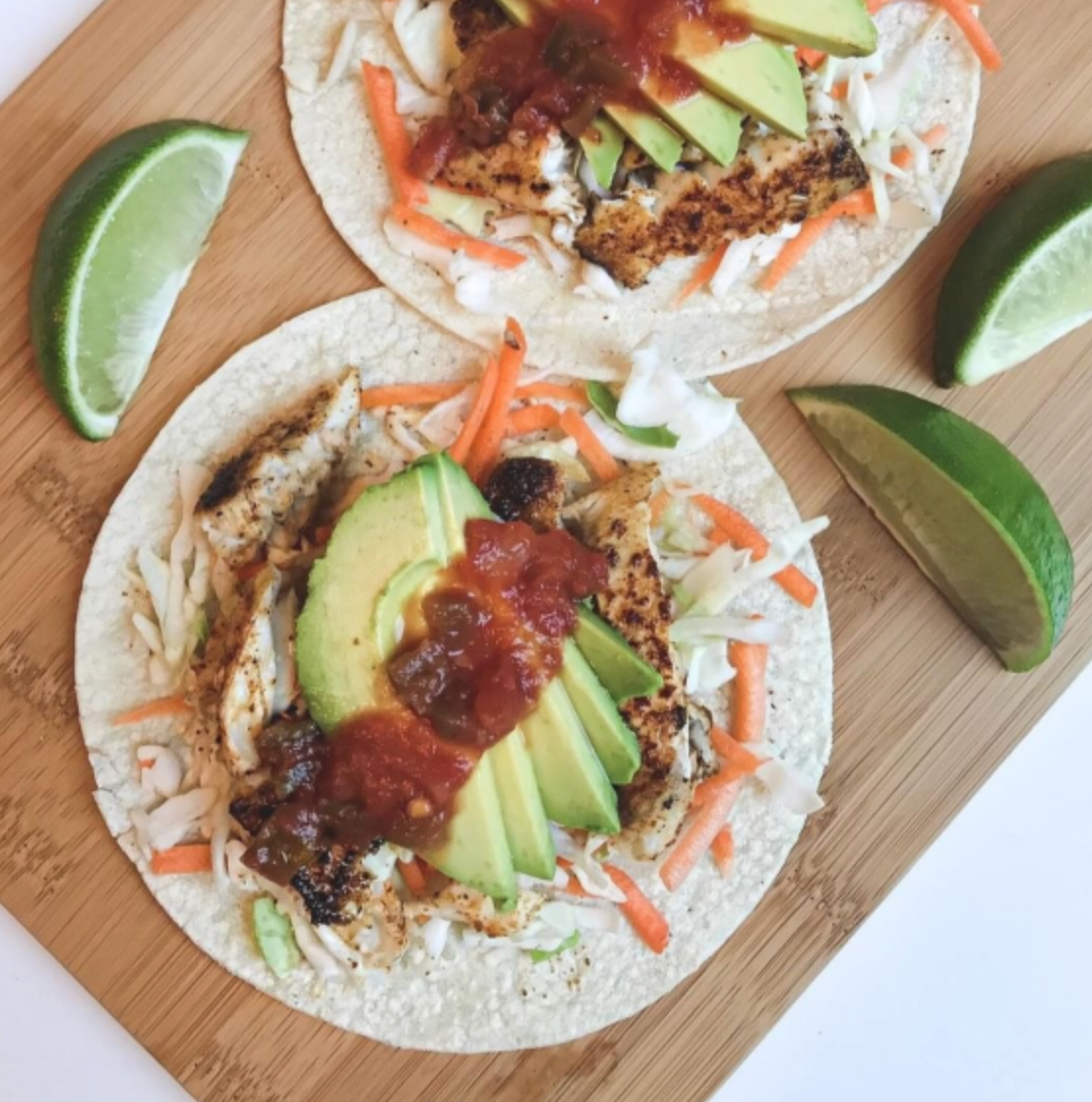 I don't care what anyone says, summer is coming... eventually. Haha.  It may be the second day of Spring 2022 but I'm manifesting warm weather with these zesty fish tacos.  These are so flavorful and delicious, high in protein, and low in carbs.  It literally doesn't get better (unless it's warm out, that would be better).
Macros: 2 tacos (27P | 18C | 13F ) 
Ingredients:
Nonstick cooking spray

2 low carb corn tortillas

4oz Tilapia

Mr. Dash Zesty Lime seasoning

1/2 avocado

Coleslaw mix (no dressing)

Hot sauce or salsa

Lime (optional!)
Directions:
Preheat oven to 350 F

Season tilapia with Mr. Dash Zesty Lime seasoning.

Spray frying pan with nonstick cooking spray. Add seasoned fish and cook each side for 3 minutes.

Transfer fish to oven to bake until cooked through.

On each tortilla, layer coleslaw mix, 1/2 fish, 1/4 sliced avocado, dressing, and hot sauce.