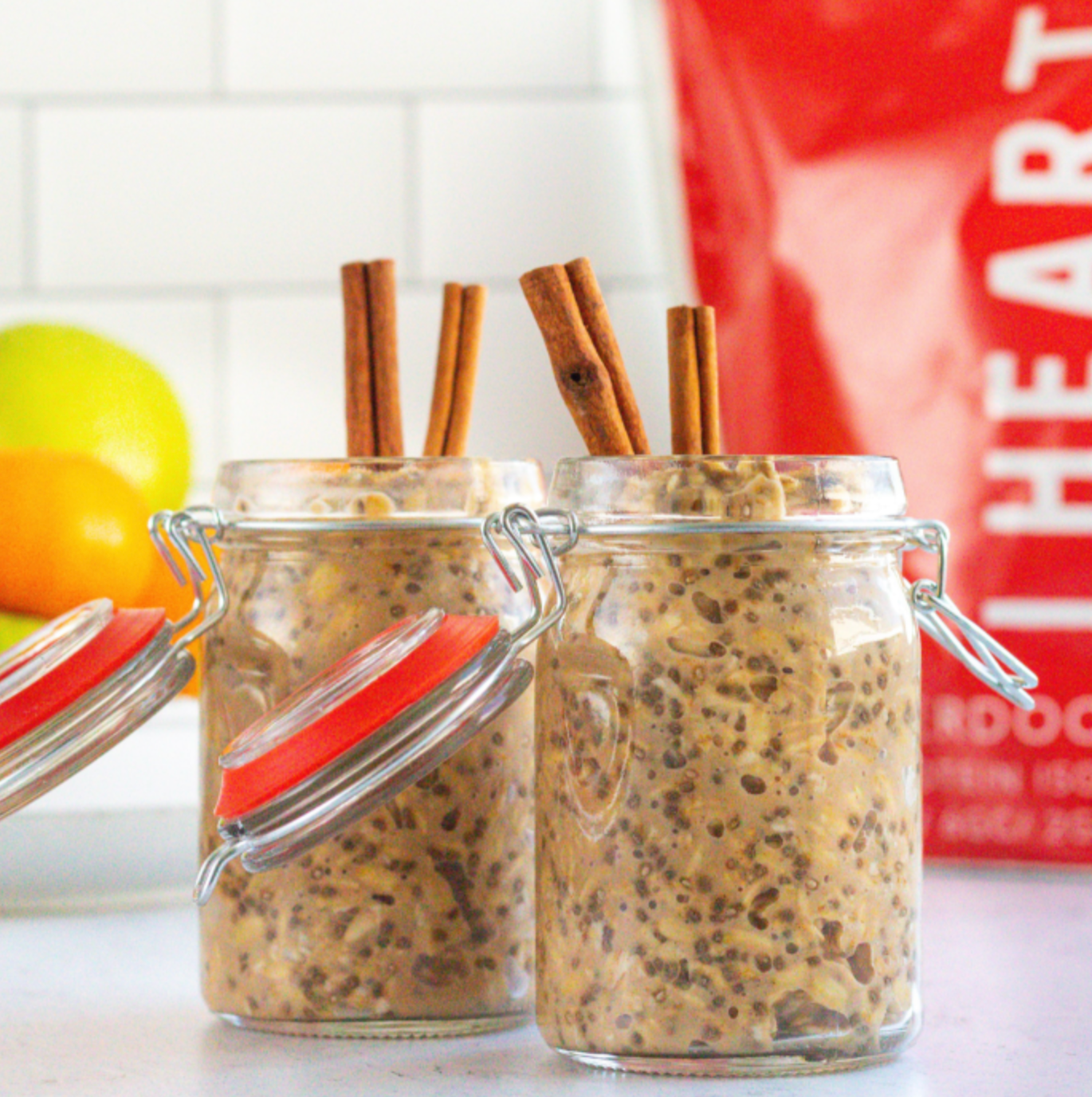 If easy peasy is your cooking style, bookmark this breakfast! Have you tried overnight oats yet? They're one of the easiest breakfasts you can make since there's no cooking at all! Just throw everything into a jar, refrigerate overnight, and enjoy in the morning. Since these are eaten cold, they're great for on-the-go and for the warmer months ahead. As always, tag me and let me know how you like these Snickerdoodle Overnight Oats!
MACROS: 378 cal, 9g F, 47g C, 28g P (10g fiber)
INGREDIENTS (1 JAR)
1/2 cup rolled oats

5 ounces unsweetened plant-based milk

2 ounces chai tea concentrate (Such as Tazo, Oregon Chai, or homemade)

1 scoop IHM Vanilla protein powder

2 tsp chia seeds

A couple of shakes of cinnamon

Optional: 1 tsp maple syrup for extra sweetness
INSTRUCTIONS
1. In a half-pint mason jar or container, combine oats, protein powder, cinnamon, and chia seeds. Stir to combine.
2. The night before you're ready to eat, add milk and chai tea concentrate, then stir well. Refrigerate for at least 8 hours.
3. Stir once more before eating!
Meal prep: Prepared oats will keep a maximum of 48 hours before they get soggy.