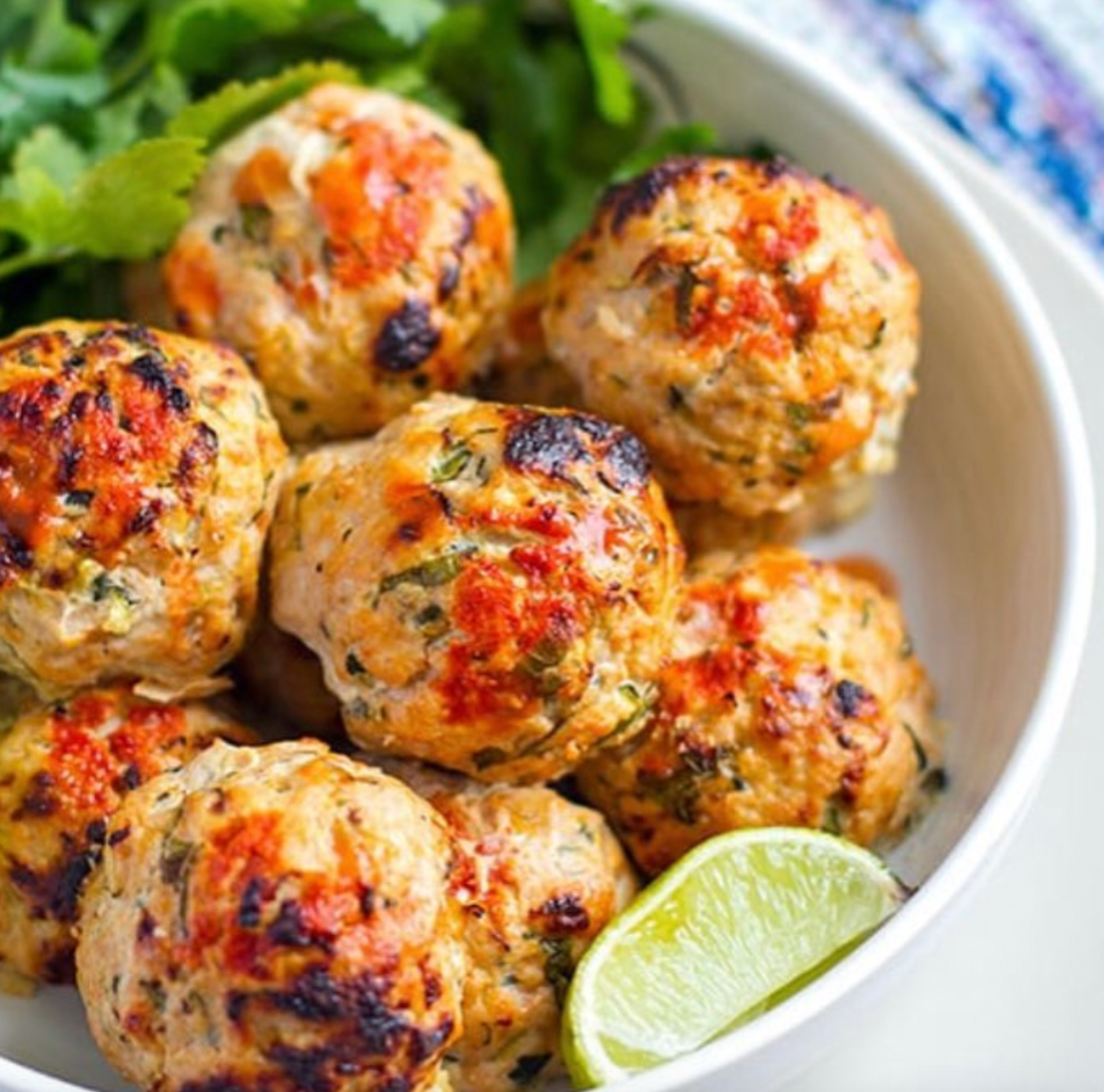 The perfect meatball packed with protein!  I love preparing these at the beginning of a busy week and adding them to simple recipes like salads, soups, rice bowls, etc.  You can also cook them and freeze for future easy thawing and use.  
Makes: 12 meatballs
Macros: 3 meatballs (10 P | 4 C | 1 F ) 
Ingredients
1 small zucchini, grated

16oz. extra lean ground turkey

1/2 cup quick oatmeal

1/4 white onion diced

1 tablespoon minced garlic

2 tablespoons chopped fresh cilantro

1 teaspoon cumin powder

1 teaspoon onion powder (optional but very nice)

1 medium diced tomato

2 egg whites

salt to taste

2 tablespoons hot sauce (I used Frank's Original)

A pinch of pepper
TOPPINGS (OPTIONAL)
Hot sauce
Lime wedges
Cilantro
Directions
Preheat oven to 350 F

Mix all ingredients into a bowl

Scoop into 12 meatballs and place on cookie sheet

Transfer to oven to bake until cooked through

Add hot sauce, lime wedges and cilantro!
Pro-tip: These taste EVEN BETTER COLD THE NEXT DAY.  I love eating them with rice or zoodles and lime.