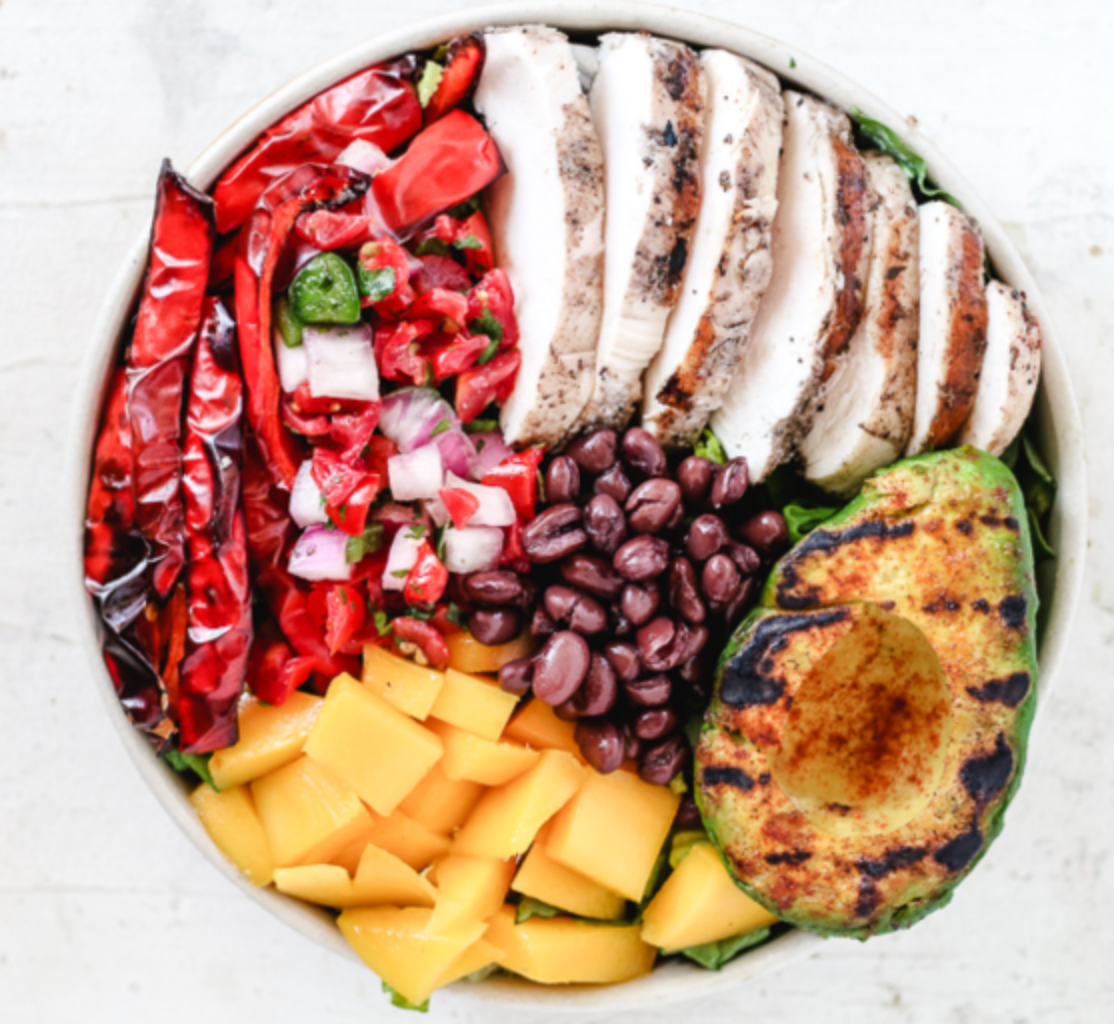 Not me pretending I'm on an island all work week long :).  This recipe is bursting with flavor, micronutrients, and of course... protein.  I love to mix up my salad recipes according to what's in season and this salad does not disappoint.  Don't forget to tag me if you try it! 
Makes: 1 serving
Macros per serving: ( 31 P / 31 C / 9 F ) 
Ingredients:
4 ounces chicken breast

1/2 tablespoon walkers wood jerk seasoning

50g fresh mango, diced

60g black beans

1/4 cup fresh pico de gallo

1 red bell pepper, sliced

1 head romaine

1/2 avocado (about 50 grams)
Directions:
Marinade chicken in jerk seasoning for 20 minutes, up to 8 hours.

Preheat the oven to 425.

Bring a grill pan to medium/high heat and spray with cooking oil.

Add chicken, sliced red bell pepper and avocado (face down).

Cook for 3 -4 minutes and then flip chicken over, and cover.

Remove avocado and set aside. Place your pan with chicken and peppers in the oven.

Cook at 425 for 6 minutes and then remove. Set aside.

Combine salad ingredients in a large bowl, top with chicken, avocado, and peppers, and enjoy!