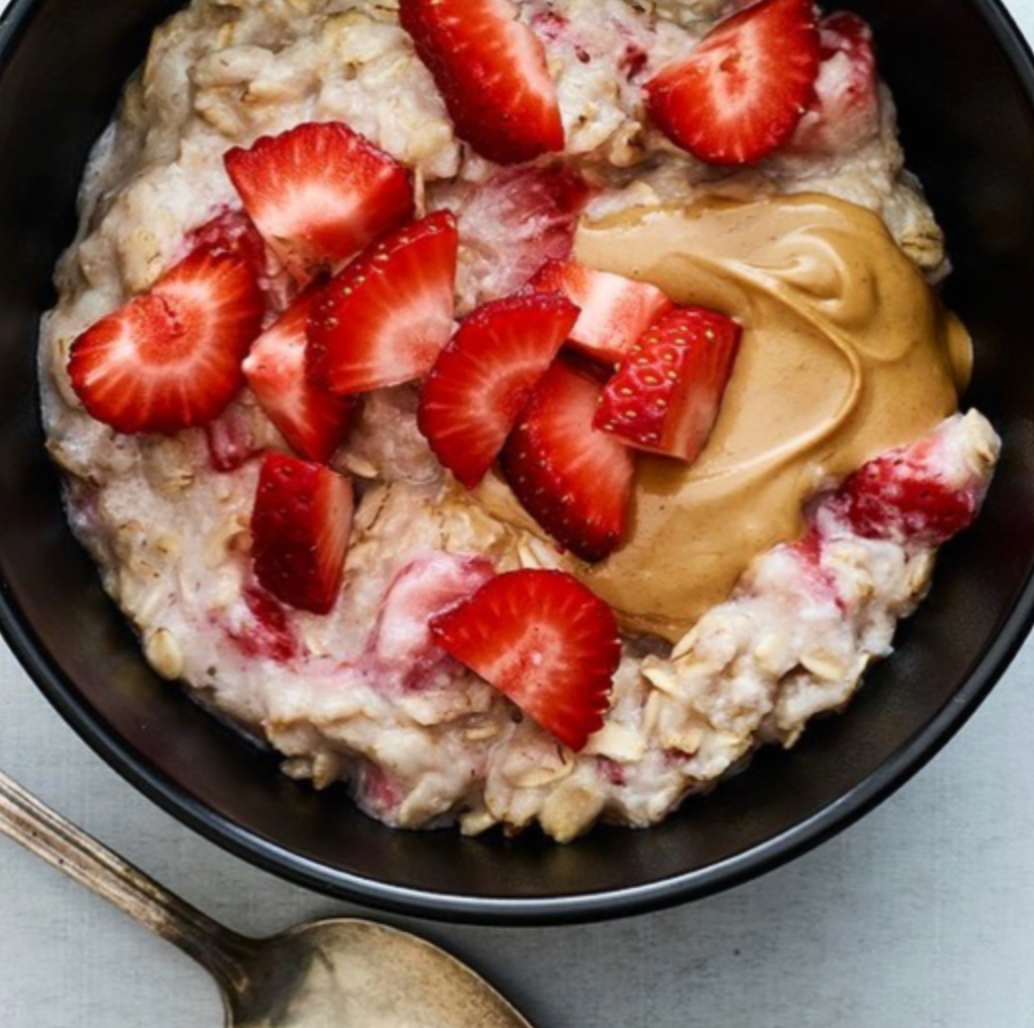 Fresh strawberry season is starting to come to an end so I pretty much want to enjoy them every chance I can.  This oatmeal recipe is super simple, filling, and makes a great pre or post-workout meal.
If you're keeping your fats low, definitely opt for using PB2 instead of nut butter.
Servings: 1
Macros per serving: 27 P / 34 C / 5 F (with PB Fit)
Ingredients:
1/3 cup quick-cook oats (I love Better Oats 100-calorie packs)

1/3 cup water

4 egg whites (184g liquid egg whites)

1/2 cup sliced strawberries

1-2 tbsp peanut butter. (Use PB2 if you're trying to eat lower fats for the day.)
Directions:
Add oats, water, and egg whites to a microwaveable-safe bowl with room for the mixture to expand.

Stir and microwave for 2 minutes total. Stir after the first minute, then every 30 seconds after.

Add your favorite mix-ins or toppings when done and enjoy!