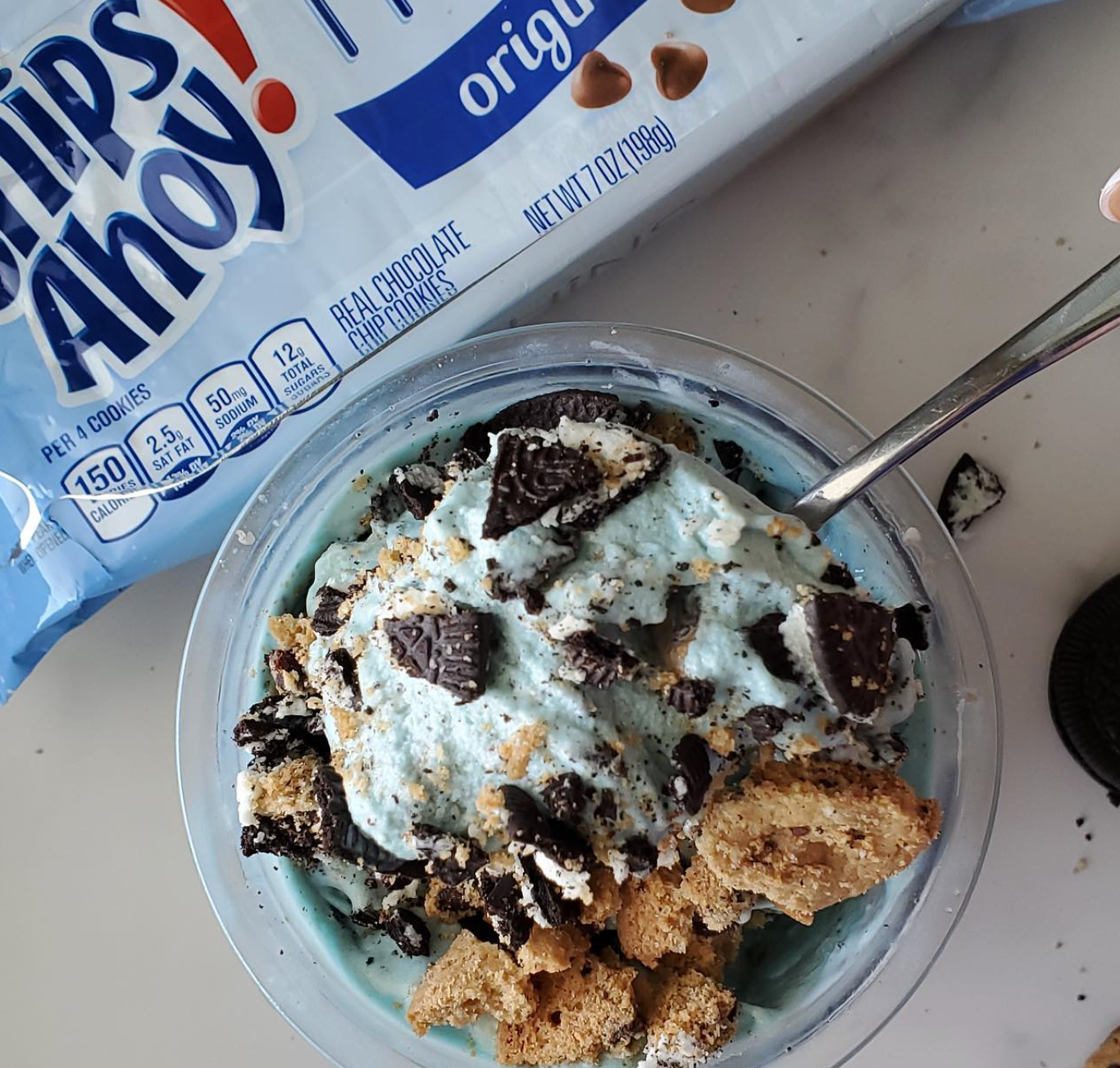 I am in a committed relationship with my Ninja Creami and this ma be the best concoction yet! Dieting and macro counting doesn't just have to be healthy foods. You should be able to enjoy your food and still see progress. That's a huge reason I'm so obsessed with this Cookie Monster creami. It's magical and so are these macros!

Macros:38P 19C 3F
Ingredients:
1 scoop (29g) iheartmacros vanilla protein
10oz fat free Fair-life milk
7g sugar free vanilla pudding
1tbsp milk for respin
6 drops blue food coloringMix-ins:
2 Oreo Thins
2 Chips Ahoy Thins
Directions:
This is a 2 step process:
First, mix together your protein powder and pudding into the milk.
Then add the blue food coloring.
Pour mixture into your pint container that comes with your Creami.
Freeze for 8 hours.
Next day:
Get your frozen mixture out of the freezer and take the lid off. Place in Creami machine and use 'lite ice cream' mode.
When finished take ice cream out of machine and add 1tbsp milk. Put back in machine on 're-spin' mode.
May need to do twice depending on how you like your ice cream.

*Once perfectly mixed to your liking, add 1 Oreo Thin and 1 Chips Ahoy Thin into your ice cream. Saving the other 2 cookies to crumble on top. Place back into the machine and use 'mix-in' mode. Take out, stir and crumble up the remaining cookies to top it off!
ENJOY