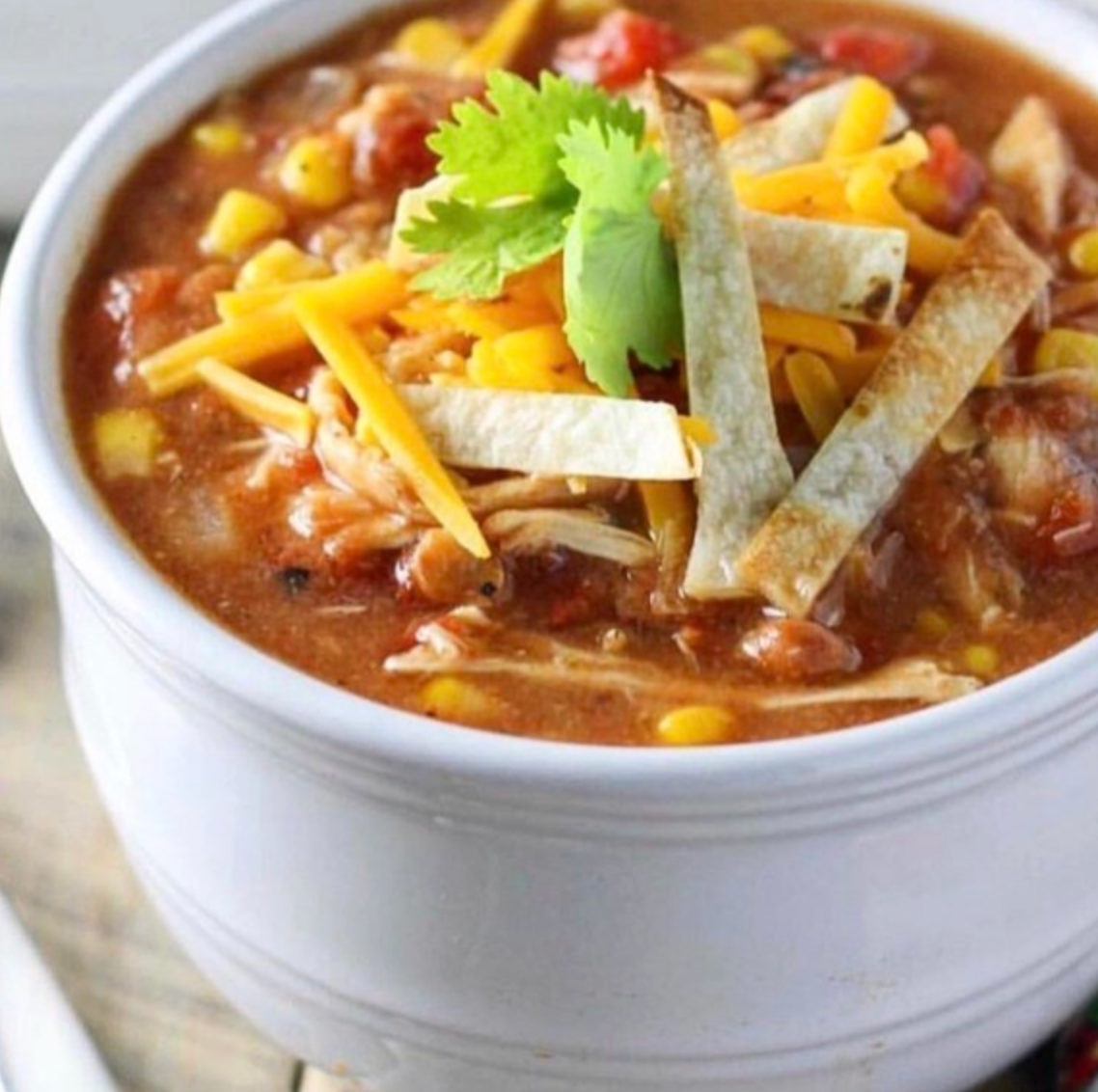 When you're feeling cozy in the kitchen, this chicken tortilla soup recipe is certain to hit the spot.  Clean ingredients and high protein also make this a no-brainer weeknight meal.  If you have additional carbs in your macros, adding tortilla chips or tortillas is a perfect pairing, and if you had additional fats, fresh avocado is perfection.
Servings: 10 (about 1.5 cups)
Macros per serving: ( 2.5 F / 11 C / 17 P )
Ingredients:
1 lb. (16oz) chicken, cooked & shredded

28 oz. crushed tomatoes

10 oz. red enchilada sauce

1 medium onion, chopped

4 oz. green chilies

2 cloves garlic, minced

2 cups water

14 oz. chicken broth, reduced sodium

1 tsp. cumin

1 tsp. salt

1⁄4 tsp. pepper

1 can corn

2 tbsp. cilantro, chopped
Directions:
Cook chicken, shred and set aside.

Add tomatoes, enchilada sauce, onion, green chilies, garlic, water, chicken broth, spices, and corn in a large soup pan. Bring to a boil on med-high heat.

Reduce heat; add chicken and cilantro and simmer for 25-30 minutes or until onions are softened.

Enjoy with fat-free cheese, a dollop of fat-free sour cream, and tortilla chips.