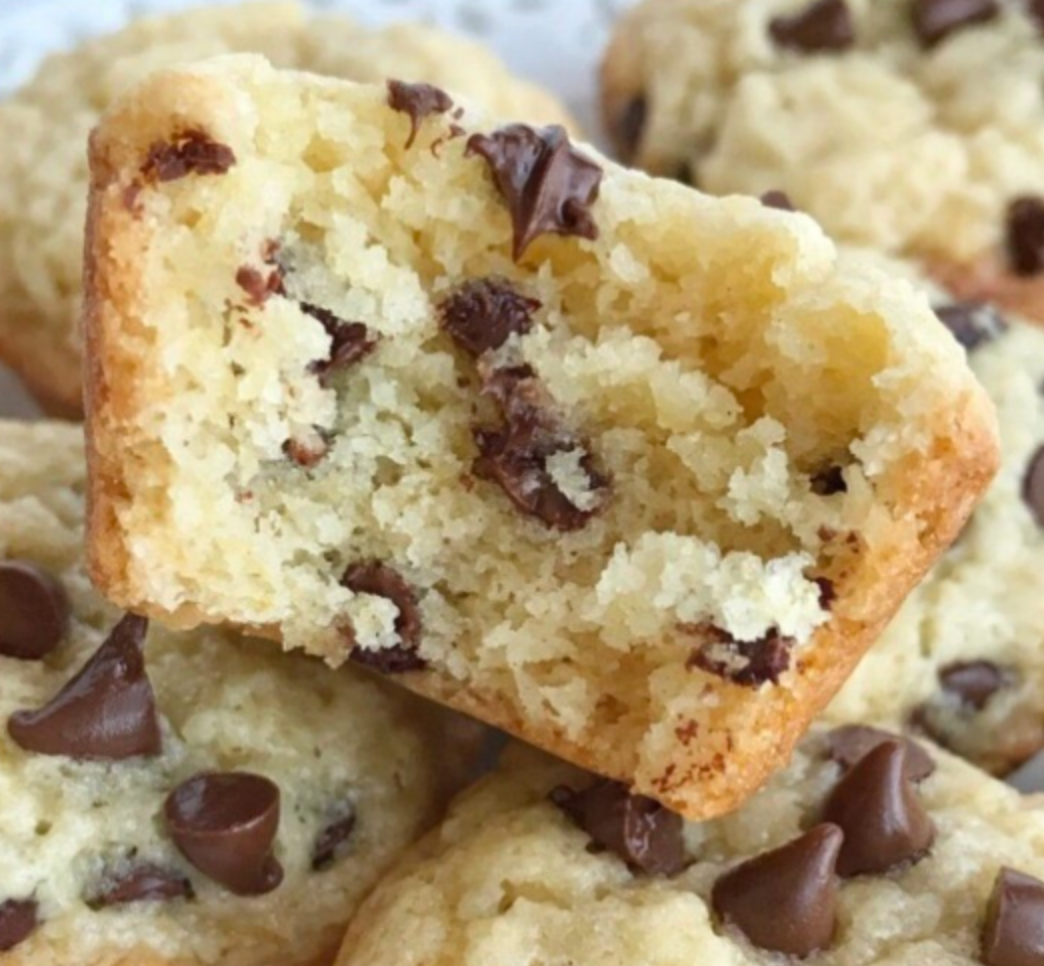 Regular muffins aint got muffin on these chocolate chip protein-packed muffins. See what I did there? Haha!
I could go on and on about how nice it is to look forward to a delicious baked good every day, but If you follow me on Instagram, you already know.  You deserve a muffin every day, and these make the perfect macro-friendly option! Give them a try, and let me know what you think!
Servings: 1 muffin
Macros per serving: ( 2 F / 15 C / 8 P )
Ingredients:
185g Kodiak Cakes mix

1 whole egg

46g pure honey

100g unsweetened apple sauce

7oz unsweetened almond milk

1/4 tsp baking soda

1/2 tsp cinnamon

1 tsp vanilla extract

45g mini chocolate chips
Directions:
Preheat oven to 350 degrees. Place muffin liners in a muffin tin or spray muffin tine with non-stick cooking spray.

In a medium size mixing bowl or kitchen aid, mix together egg, apple sauce, honey, vanilla extract and almond milk. Add Kodiak Cakes, protein powder, baking soda and cinnamon. Mix until smooth.

Fill the muffin tin liners equally.

Bake for 20-23 minutes or until tooth pick comes out clean.