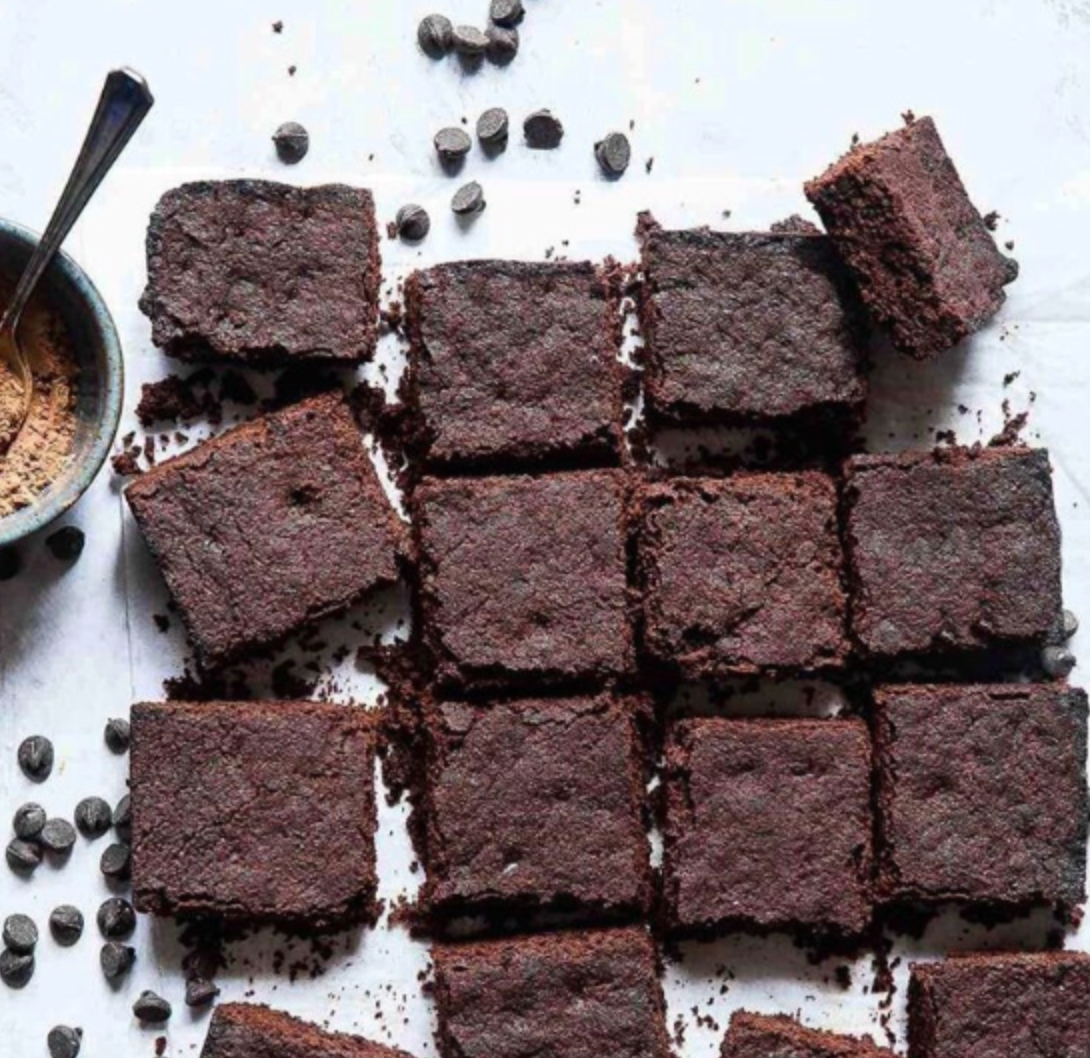 At an incredible 54 calories per brownie, this recipe is nothing short of a miracle.  I'm known for my sweet tooth and always finding new, creative ways to satisfy those sweet cravings without all the excess sugar and fat.  This recipe does just that, and more often than not, I can eat 2-3 brownies and still be within my macros easily.  Try it out, and let me know what you think!
Servings: 8 brownies
Macros per serving: ( 1.5 F / 5 C / 5 P ) - 54 cals per brownie
Ingredients:
220g (1 cube) fat-free cream cheese (softened)

55g plain Greek yogurt

120g pumpkin puree

1 whole egg

3 egg whites

2 Tbsp fat-free creamer

8g honey

46g mini semi-sweet chocolate chips

5g coconut oil

3 Tbsp coconut flour

7 Tbsp cocoa powder

1 scoop IHM Chocolate Protein

1 tsp baking soda
Directions:
Preheat oven to 325 degrees. Spray at 8 x 8 or 9 x 9 inch round or square baking dish with non-stick cooking spray. Set aside.

Melt 24g mini chocolate chips and coconut oil together. Set aside and cool.

In a standing mixer, mix together cream cheese, Greek yogurt, pumpkin puree, egg, egg whites, fat free cream and honey until combined. Add melted chocolate chips and mx.

In a small mixing bowl, mix together coconut flour, cocoa powder, chocolate protein, and baking soda.

Add dry ingredients to wet ingredients and mix until smooth. Top with 22g of mini chocolate chips.

Pour batter into well greased baking pan and bake for 38-40 minutes or until toothpick comes out clean. Let cool and refrigerate!