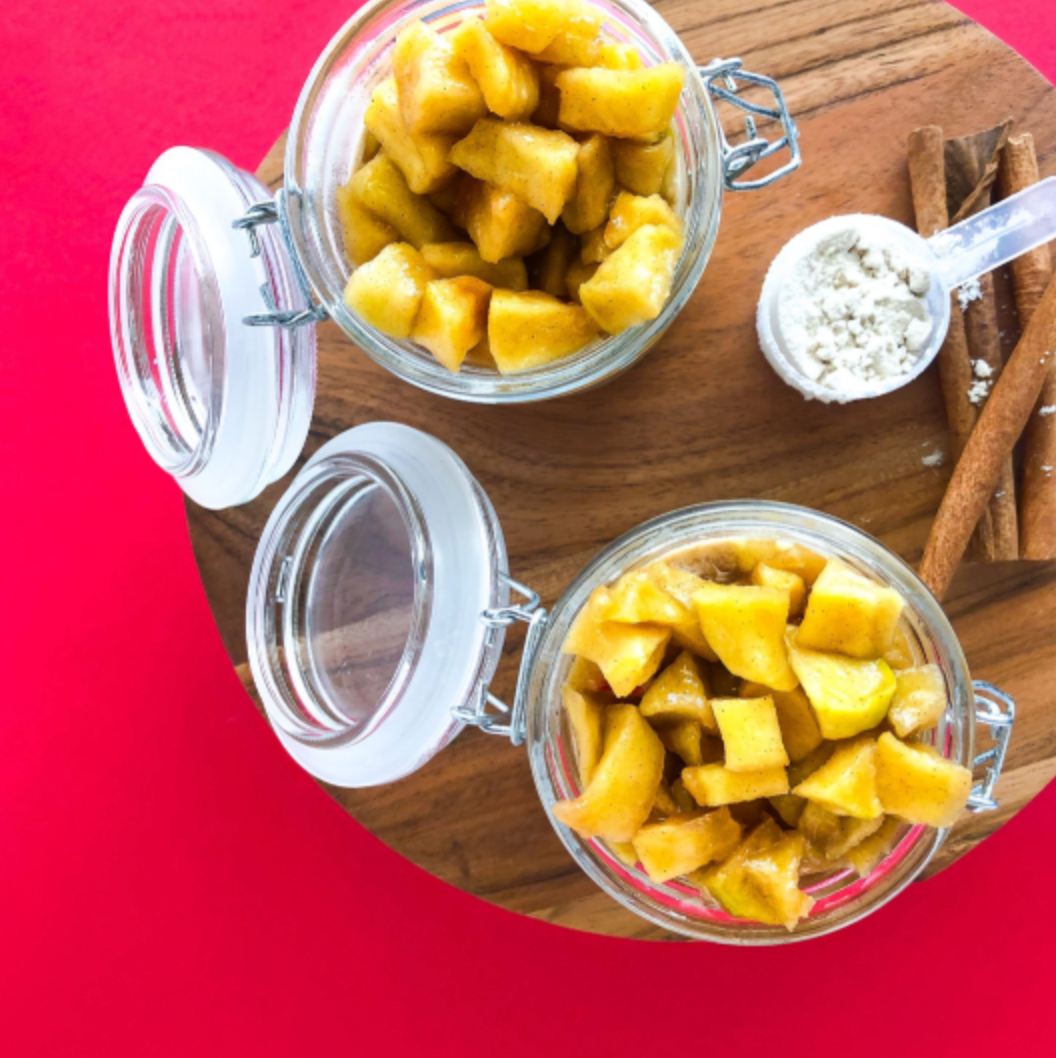 Who's ready for an easy meal prep breakfast? This one is inspired by apple pie and uses our delicious Caramel Macchiato Collagen to add flavor and a protein boost!
First things first, let's make the sauteed caramel apples...
Sauteed Caramel Apples (~3 servings)
3 medium apples (red, green, or a mix)

1 1/3 cups water

1/2 cup Lakanto golden sweetener (or light brown sugar)

1 tbsp lemon juice

1 tbsp cornstarch

2 scoops IHM Caramel Macchiato collagen

1/4 teaspoon cinnamon

Pinch of salt
Peel and dice the apples into cubes. Toss with lemon juice.
Whisk together water, sweetener, cornstarch, collagen, cinnamon, and salt in a saucepan, then add the apples last. Boil over medium heat stirring occasionally.
Once the sauce thickens, continue to boil for 2-3 minutes, then cover and simmer until the apples soften (about 5 minutes).
Let apples cool before storing in an airtight container.
Caramel apples will keep in the fridge for 4-5 days. They pair great with oatmeal, protein pancakes, or Greek yogurt.
Ingredients:
½ cup rolled oats

2 tsp chia seeds

¾ cup unsweetened almond milk

Shake of cinnamon
Directions:
Add all ingredients to a jar and stir well.
Refrigerate at least 8 hours.
Then top with caramel apples when you're ready to eat.
Oats and apples keep best if they are stored separately in the fridge. This recipe is slightly sweetened with our collagen, but the apples will boost the sweetness quite a bit.