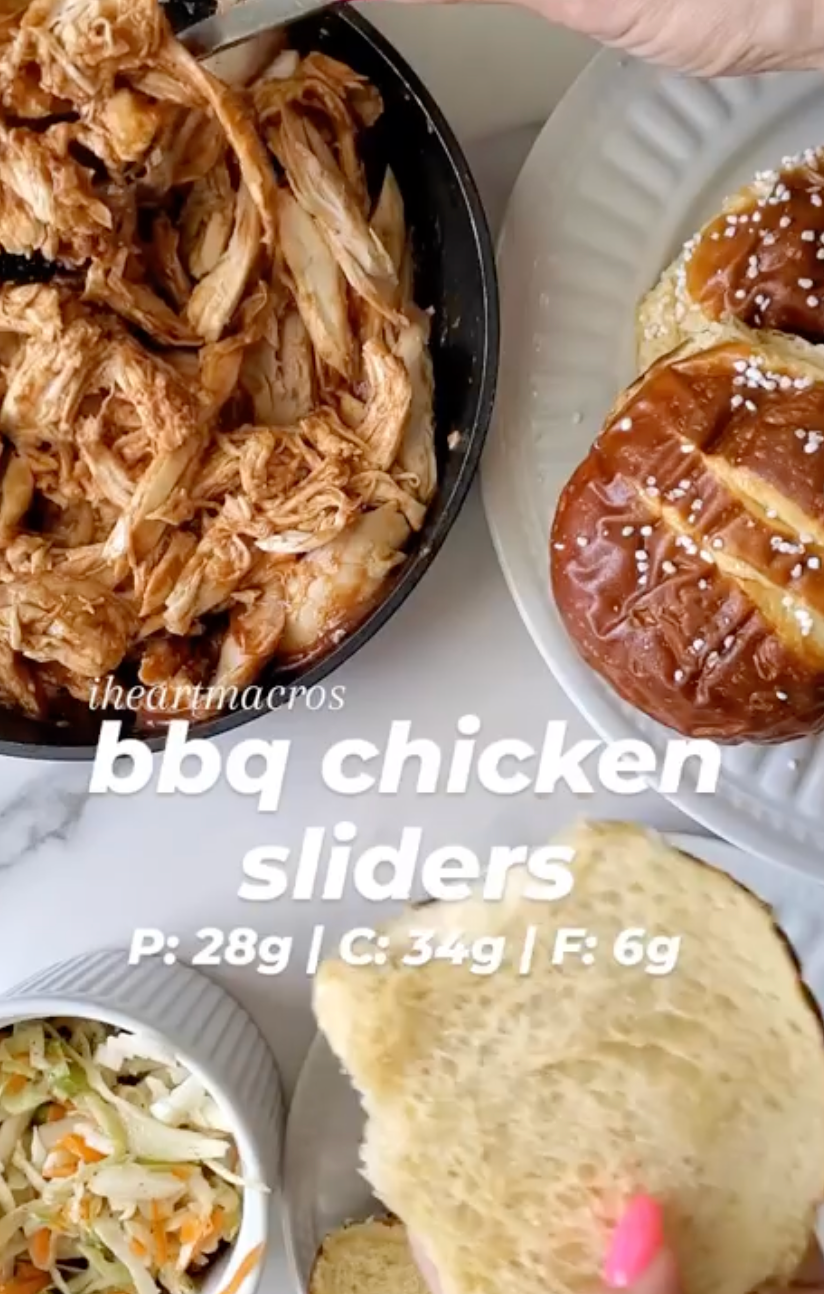 This bbq chicken sliders recipe is a fan favorite. It's so easy to make, super filling, and can we talk about yummy? These macros are killer and these are perfect for the summer and can be made to feed a ton of people. 
Macros: P 28g C 34g F 6g 
Ingredients:
Chicken Prep
● 1 pound rotisserie chicken, shredded
● 1/3 cup low sugar barbecue sauce
● 2 – 3 tbsp water or broth to thin
● 2 tbsp ketchup
● ½ tbsp apple cider vinegar
● 1/2 tsp yellow mustard
● 1/2 tsp cumin
● ⅛ tsp cayenne pepper (optional)
● 3 to 4 leftover rolls or mini buns (we used Pretzilla mini buns)

Easy Slaw
● 1 cup slaw mix (cabbage & carrots)
● ½ tbsp apple cider vinegar
● 1/2 tbsp sesame oil
● 2 tsp SF maple syrup or brown rice syrup
● Sesame seeds (optional)
● Salt and pepper to taste
Directions:
Whisk together BBQ sauce, ketchup, water or broth, ACV, mustard, and seasonings in a small bowl.

In a skillet over medium low heat, add the sauce mixture. Let it simmer until bubbles begin forming, stirring occasionally.

Once the sauce is warm, add leftover turkey and toss to coat.

Simmer until the turkey is warm, about 5-8 minutes.

For the slaw, simply shake all ingredients together inside a bowl with a lid.

Assemble sandwiches and




enjoy!