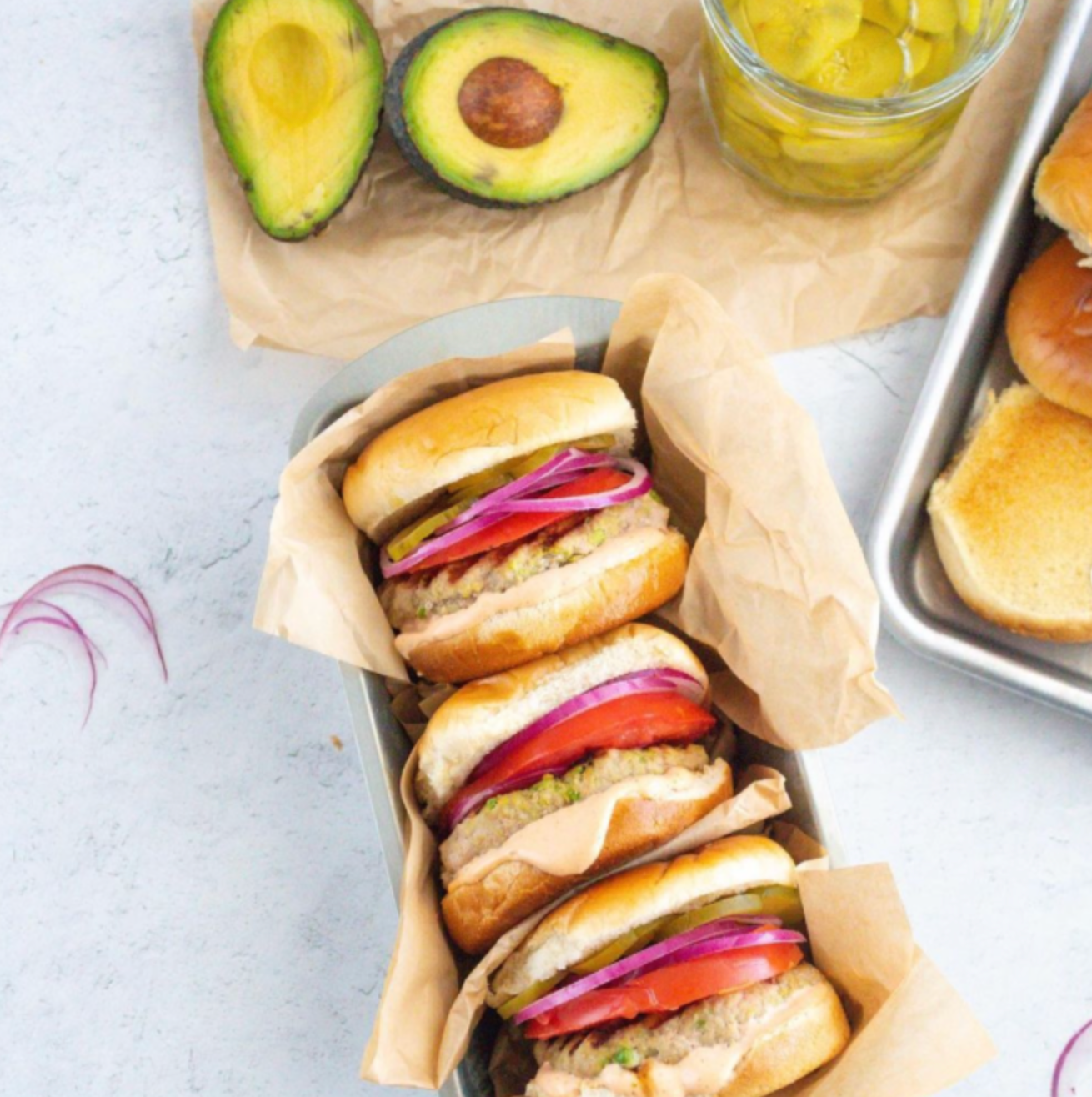 Hey friends!!! One of the best parts of summer is firing up the grill. I wanted to share a yummy burger recipe using ground turkey! Even the biggest turkey burger lovers can agree: It can dry out easily. This recipe includes a couple ingredients that prevent dry burgers and turn the flavor up a notch. We're adding mashed avocado right into the meat mixture, along with egg white to help your burgers stay tender. Plus 22g protein, I can live with that! 

MACROS (burger patty only): 163 cal, 6g F, 4g C, 22g P
Ingredients (makes 5 burgers)
1 pound 92-99% lean ground turkey
1 ripe medium avocado
2 tbsp seasoned breadcrumbs
1 egg white (beaten)
2 tsp Worcestershire sauce
1 tsp garlic powder
Pinch of salt
Cooking spray for grilling
Directions
Mash avocado with a fork in a large bowl. Add the rest of the ingredients and toss gently to combine.
Form into 5 patties. Optional but helpful: Chill the burgers in the fridge for about 30 minutes to help them firm up.
Cook over medium heat (grill or stovetop) until burgers are cooked through and no longer pink (about 4 minutes on each side). The internal temperature should be 165 degrees.
Dress them up with a bun and your favorite toppings like lettuce, tomato, onion, pickles, and chipotle aioli!