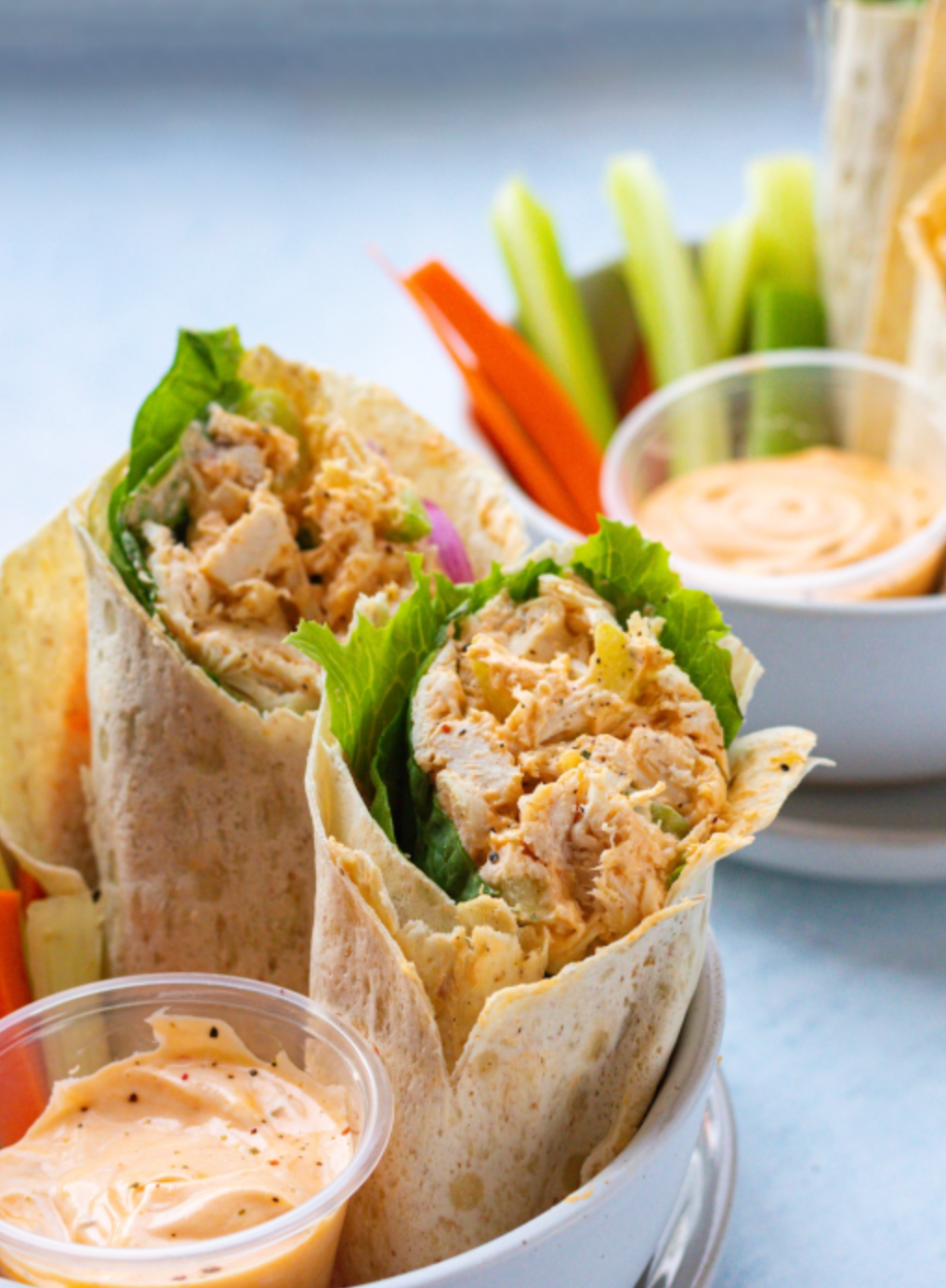 You guys love the wrap recipes so we've got another one! This buffalo chicken salad wrap takes just a handful of ingredients and it comes together in less than 10 minutes. Lunch doesn't get much easier than that! This one tastes great cold or warmed up and seared in a pan crunchwrap style. You definitely want to save this if you love chicken salad and a little heat 🔥 🔥 Thanks to @cutdacarb for having our back with the best tasting macro-friendly wraps!
MACROS: 350 cal, 8g F, 18g C, 50g P
INGREDIENTS FOR 1:
5oz pulled chicken (about a heaping half-cup, rotisserie chicken was used here)

1/4 cup plain Greek yogurt (Fage 2%)

3 tbsp Franks Red Hot sauce

1/2 tsp ranch seasoning powder

Thinly sliced celery chunks (optional)

1 @Cutdacarb flatbread

Other add-ins: Romaine lettuce, tomato, 1 tbsp crumbled blue cheese, thin sliced red onion
DIRECTIONS
Stir together yogurt, hot sauce and ranch powder until smooth, then add in the chicken and celery. Toss to coat.
Spread chicken mixture and you're preferred add-ins onto a Cut Da Carb wrap, roll it up, and enjoy!
**Macros were calculated with celery, lettuce, onion, and 1 tbsp blue cheese. Leaving blue cheese out will reduce 20 cal, 1g fat, and 2g protein.