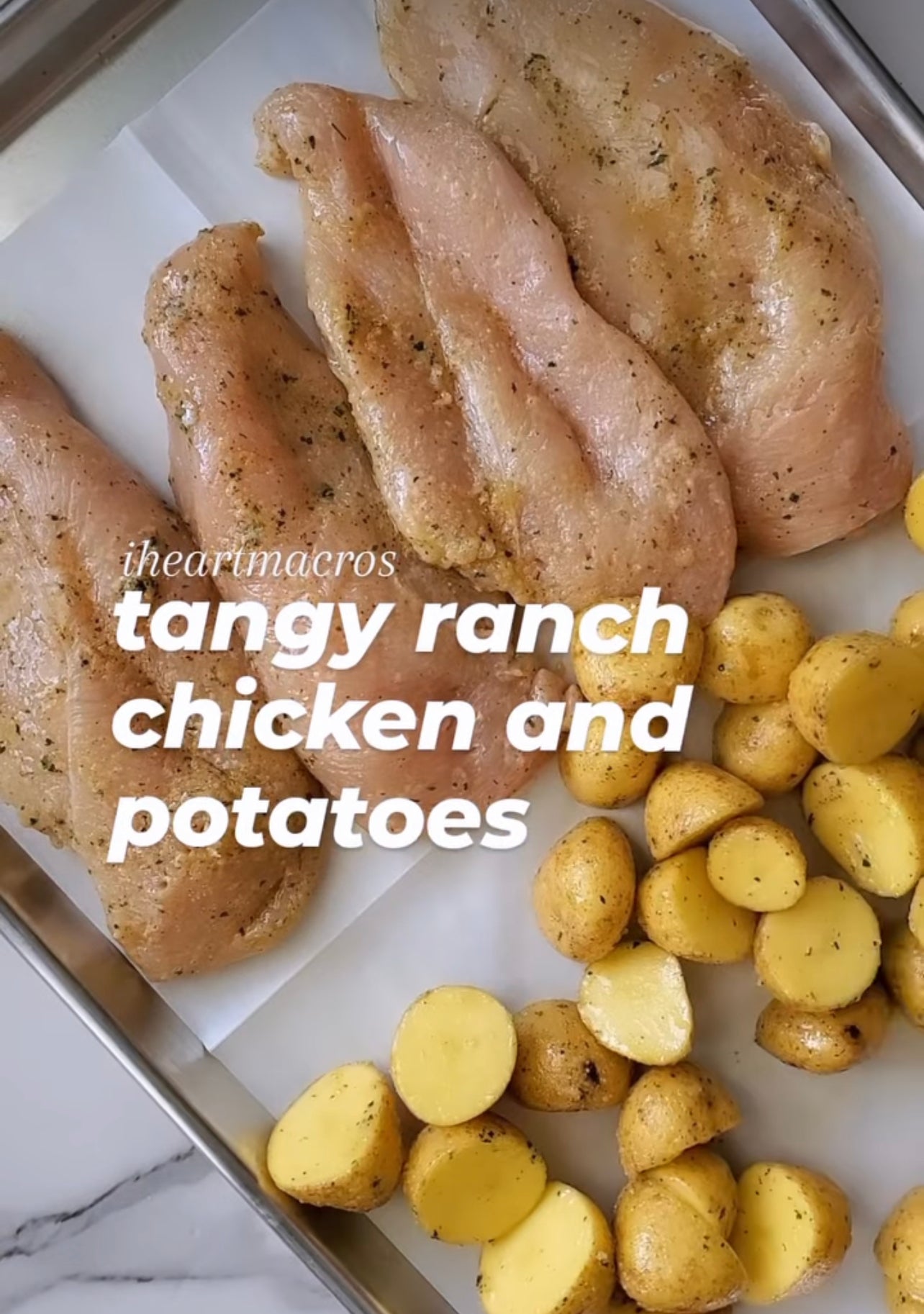 Tangy Ranch Chicken and Potatoes 💛
Perfect for Sunday!

Who loves a good sheet pan recipe!!???

What you need:

4 chicken breasts (I like the hand trimmed from Harmon's. They cut them length wise, so they are not so thick)
1 ½-2 pounds baby red and/or gold potatoes (chopped)
¼ cup olive oil
sea salt and pepper to taste
1 packet dry Ranch Seasoning mix
2 teaspoons garlic powder
¼ cup grated parmesan cheese (optional)
How to:
Instead of drizzling your chicken with the oil and seasonings, add your chicken to an airtight bag and add the oil, salt, pepper, dry ranch seasoning, and garlic powder. Add the chopped potatoes to another baggie along with little bit more oil. Seal both and put in your fridge for 30 minutes.

Then:
Preheat oven to 425 degrees. Grease a large sheet pan and set aside.
Arrange chicken and potatoes separately on prepared pan in a single layer. Sprinkle parmesan over the potatoes - (Optional)
Bake for 18 minutes, then switch to broil for 3-5 minutes until potatoes are crispy and chicken is browned. (Watch carefully so it doesn't burn). Garnish with parsley if desired and serve.