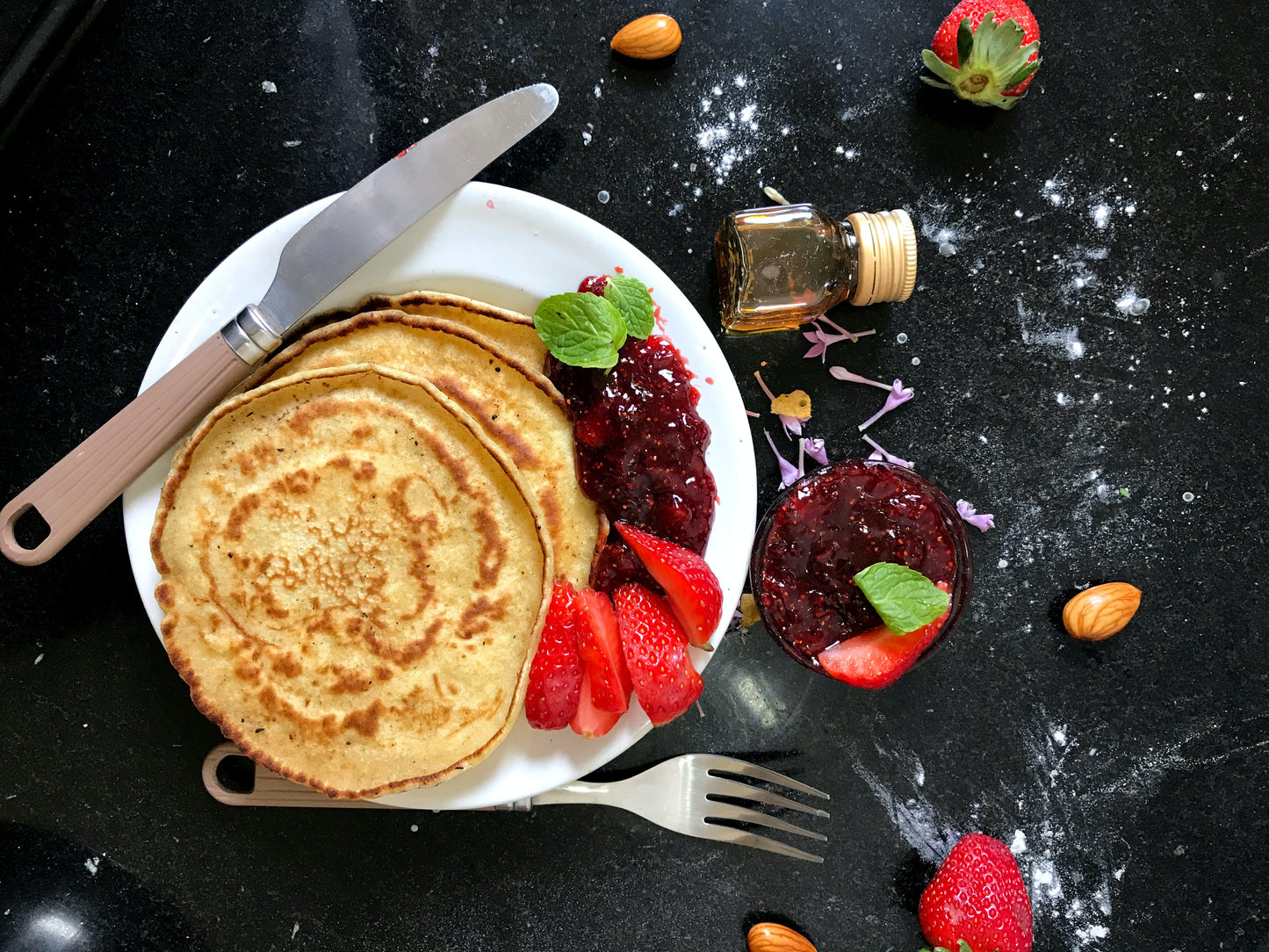 When getting started with macro counting, it's important to keep things simple.  What we tend to gravitate towards are recipes with few ingredients that are high in protein and easy to make quickly.  We can promise you, in order to succeed in macro counting, it does not need to be complicated! In fact, let's stay away from overcomplicating things in general.
The macros on this simple pancake are, well... unbeatable.  28 grams of protein with only 5 grams of carbs and 2 grams of fat? Are you kidding?! Two of those and you are well on your way to your protein goal for the day.  What we love about these is that they are simple enough to dress up or down.  Need a little extra flavor?  Add vanilla, pumpkin puree, chocolate protein powder, etc.  I love to mix my own peanut-buttery syrup using PB2 to make it extra decadent.
So, if you're a macro newbie, give this recipe a try and see how you feel after a week!  We think you'll love having all those extra carbs at the end of the day!
1 pancake | 150 calories | Macros: 28p / 5c / 2f
Ingredients
180g egg whites

2 Tbs PB2

Sugar-free syrup

Cinnamon
Directions
Spray a small skillet with cooking spray and pour egg whites into the pan.

Cover and flip when completely white.

While it cooks, mix PB2, a dab of sugar-free syrup, and water.

Spread on egg pancake and top with cinnamon (or add optional toppings like blueberries or strawberries!)