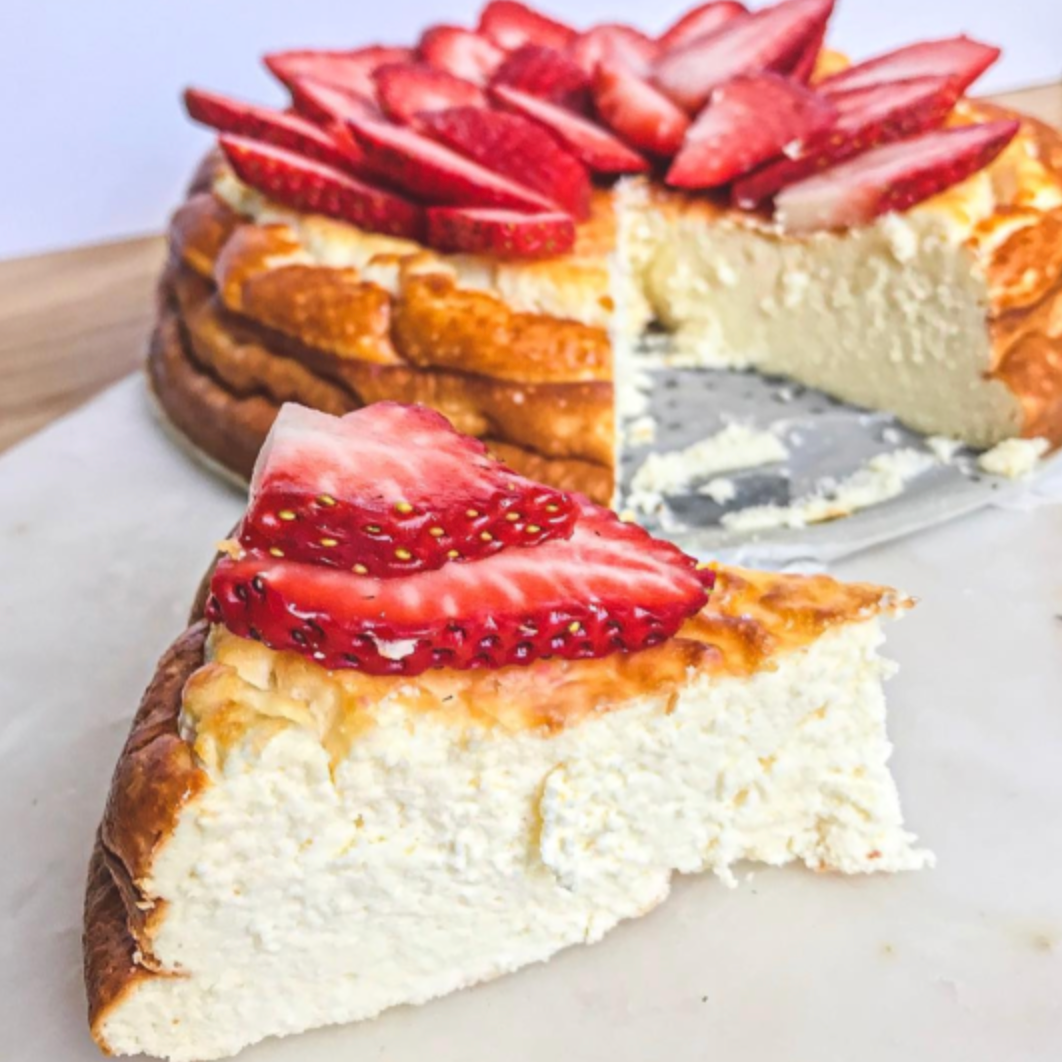 Our community might be a little bit obsessed with this recipe, and when you make it yourself, you'll see why!  Having a protein packed dessert on hand is really important if you have an especially sweet tooth or if you're a woman and in the craving part of your cycle.  Keeping foods that are able to satisfy your cravings without derailing your macros is such an amazing tool for success.
Macros: 1 slice ( 24 P / 16 C / 2 F )
Ingredients:
2 eggs

3 egg whites

16 oz Fat Free cream cheese, softened

2 scoops IHM Vanilla Protein

2 cups plain Greek yogurt

6 packets truvia (to taste)
Directions:
Preheat oven 250 degrees.

Spray springform pan with non stick spray.

Cream together cream cheese and Greek yogurt on medium high speed until smooth.

Add protein powder and truvia to the bowl; mix on medium high speed until smooth. At medium low speed, add 1 egg in at a time. Mix for 1 minute before adding the next until all eggs are blended. Should be mixing for a total of 5 minutes

Pour into springform pan and bake for 30 minutes. After 30 minutes have passed, adjust heat to 300 and bake for additional 45 minutes.

Remove from oven and let completely cool. Refrigerate.