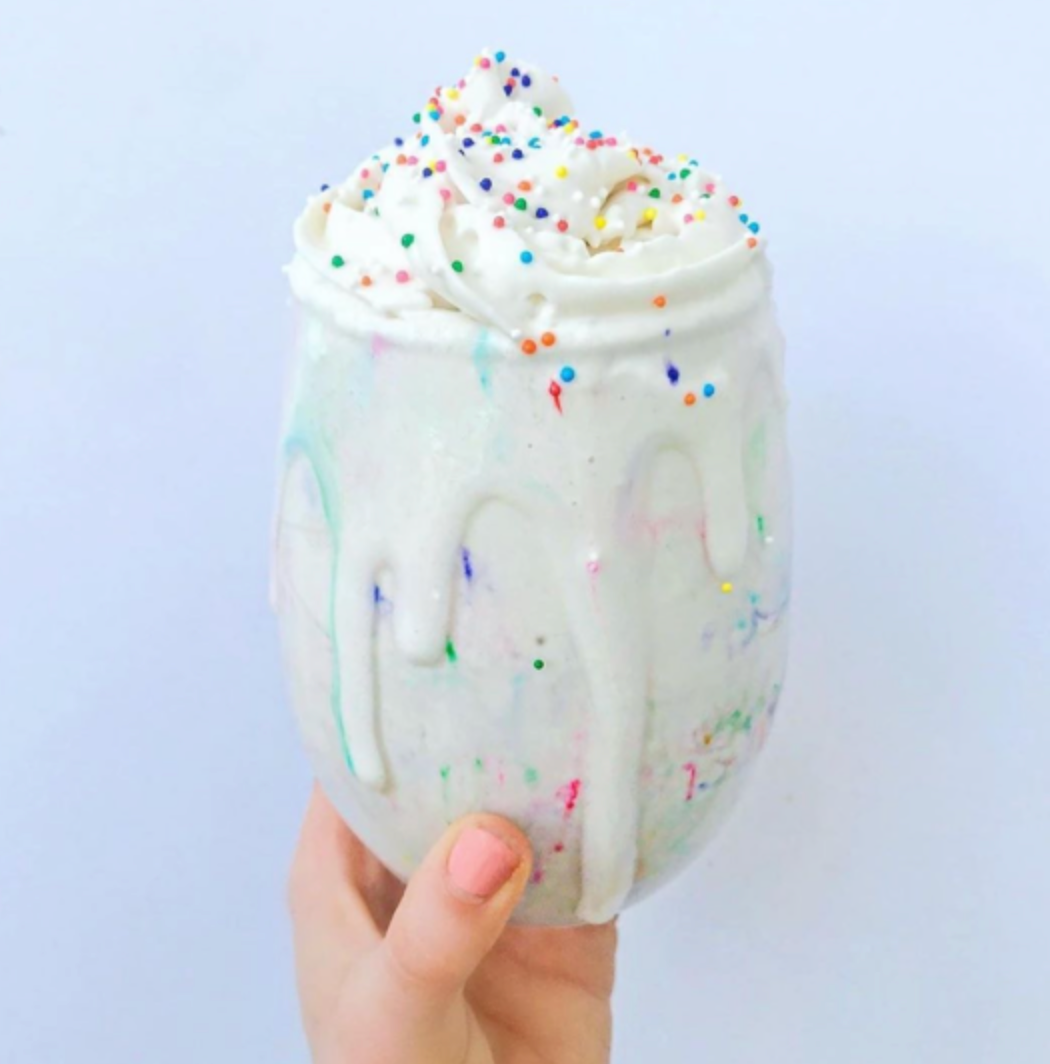 It doesn't have to be your birthday for you to enjoy birthday cake! We have made this protein shake for years using our Vanilla Cream Protein and it's been mouthwatering but now that we have a Cake Batter flavor Protein... well, the game has been changed friends.  Bottom line, you have to try this with either flavor ASAP.  No special occasion necessary.
Macros: 1 Shake (21.3 P | 18.7 C | 2.6 F)
*Reddi Wip not included in macros
Ingredients:
1/4 frozen banana

8 oz unsweetened almond milk

1 tbsp sugar free instant cheesecake pudding (in powder form)

1 tsp vanilla extract

A few dashes of almond extract (optional)

A 4-6 ice cubes

Sprinkles
Directions:
Blend all together and top with non-dairy almond milk Reddi Whip & more sprinkles.