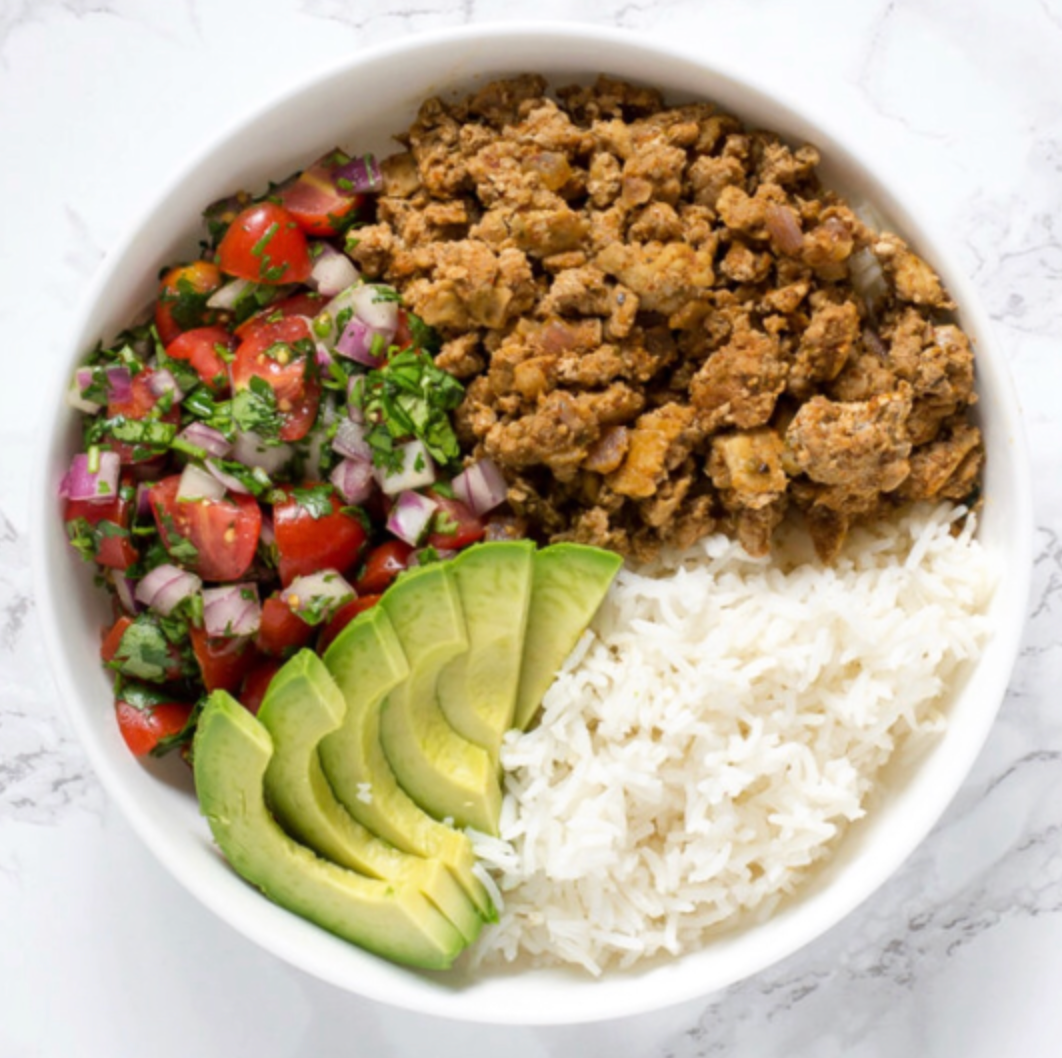 I love these on busy weeks where I want to have dinners or lunch ready but still have it taste better than chicken and brocolli... ya feel me? These turkey bowls can easily be prepped in advance and customized for picky family members.  
Macros: 1 bowl (35 P | 44 C | 8 F)
Ingredients (per bowl):
3.5 oz extra lean ground turkey

140g cooked jasmine rice

45g avocado

pico salad: tomatoes, cilantro; red onion (optional)
Directions:
Cook rice according to the directions on the package.

Brown turkey in frying pan.  Use salt and pepper to taste.

Layer turkey, avocado, and pico salad on top of rice.