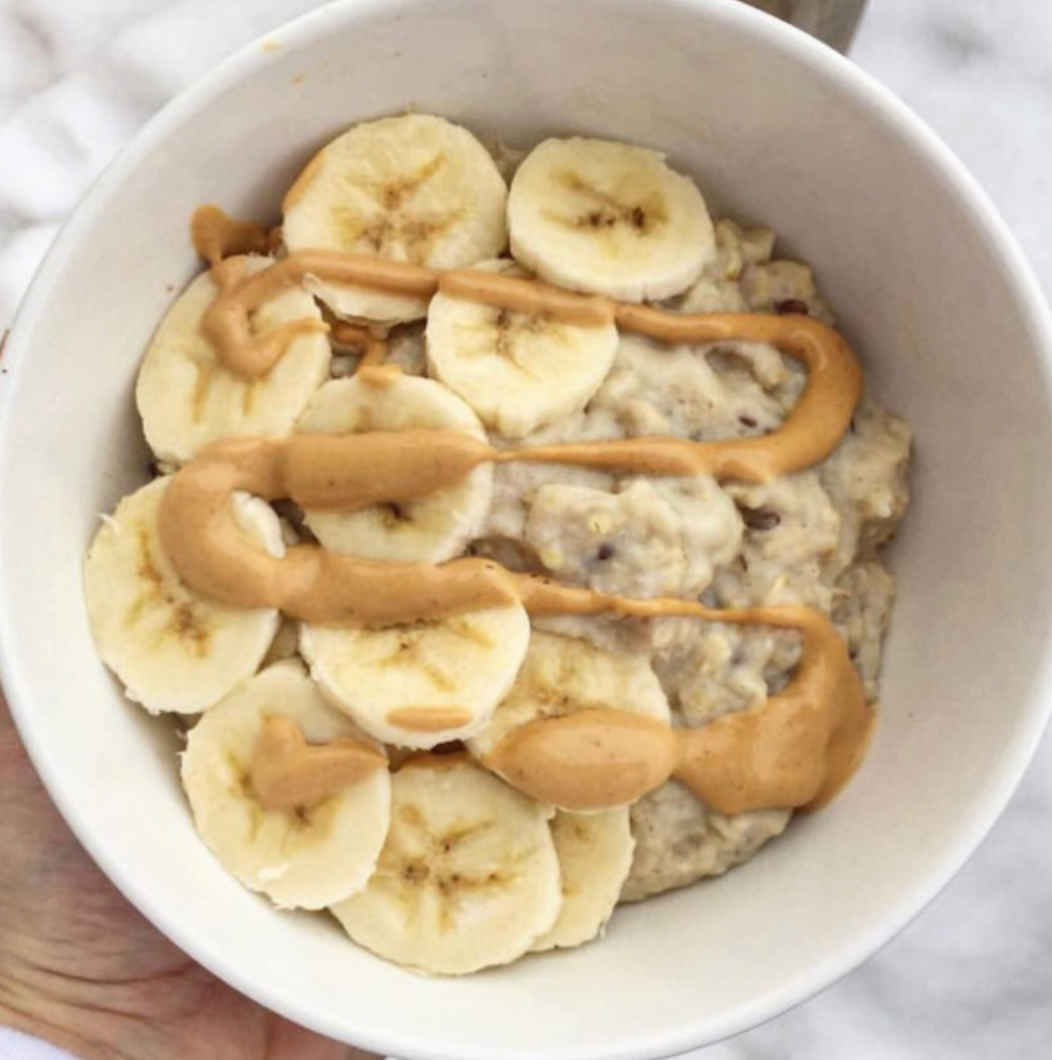 I don't even know how I can share this as a recipe, it's really just a compilation of easy ingredients thrown into a bowl, but I HAD to share.  This breakfast is SO easy in pretty much every way.  If you are traveling and want to make sure you're getting a balanced breakfast on the go, this is also super easy to pack and bring with you. If you're an overachiever, add egg whites for additional protein.
Macros: 1 bowl (28 P / 35 C / 4 F)
Ingredients:
1 packet of Better Oats 100 Calorie Instant Oatmeal

1 scoop iHeart Vanilla Cream Protein

50g sliced banana

2tbsp PB Fit
Directions:
Cook oats as directed.

After cooking, stir protein into oatmeal.

Top with peanut butter and banana slices.