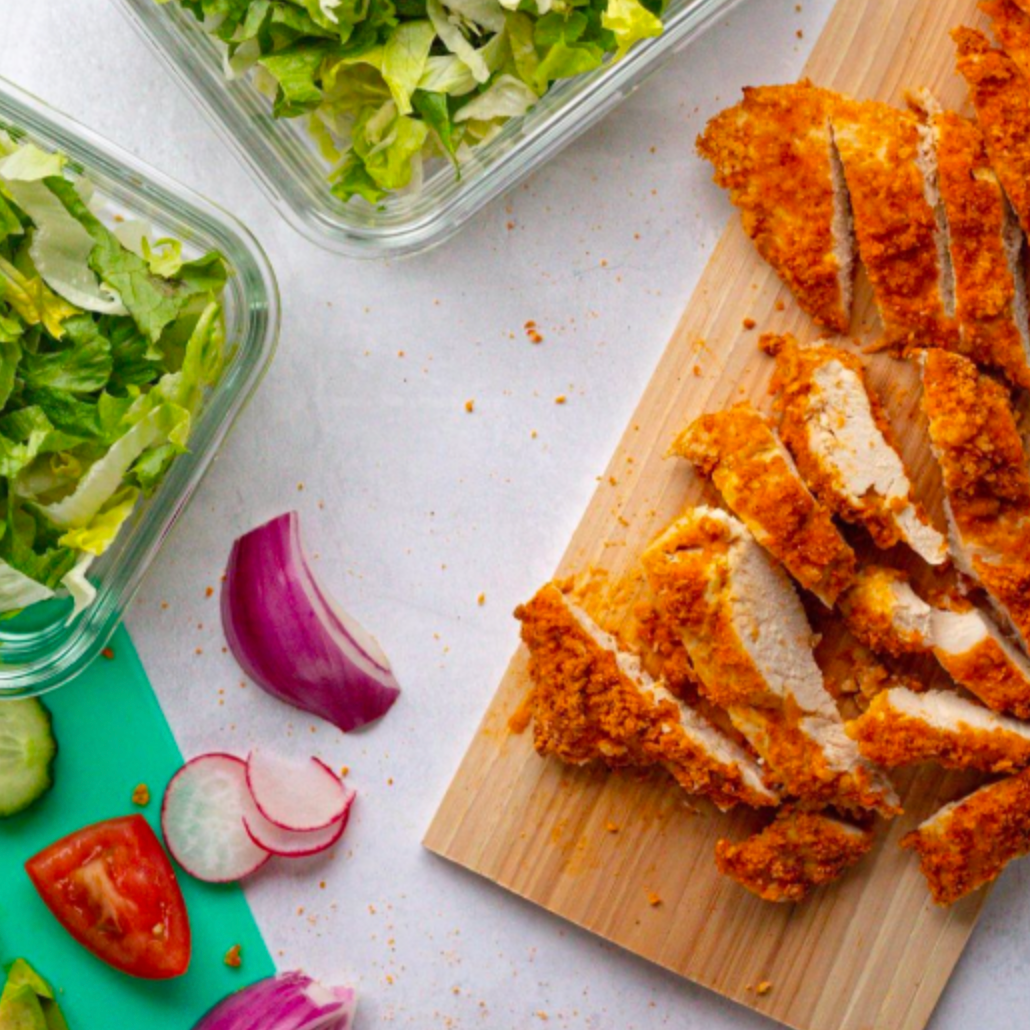 You're only three ingredients away from the juiciest and most flavorful chicken. Here's a versatile recipe for chicken cutlets that can be used in a salad, wrap, or make nuggets crunchy on the outside and tender on the inside. The best part about this chicken is a little macro hack: You can replace egg wash, flour, and oil with a smear of mustard! The mustard flavor cooks out, so you won't even taste it, and you save several calories. These cutlets bake perfectly in the air fryer or inside your oven. Let me know if you try them!
MACROS: 280 cal, 3g F, 13g C, 27g P (4oz chicken breast w/ Dijon + Shake & Bake)
Ingredients:
PER CUTLET (Double, triple, or quadruple as needed)
1 skinless chicken breast
2 tsp mustard (Dijon or yellow)
2 tbsp preferred breadcrumbs such as Shake & Bake, panko, or Italian seasoned
Cooking spray
Directions:
Preheat oven to 400 degrees or air fryer to 375 degrees
Spread mustard evenly over both sides of the chicken, then coat it with breadcrumbs.
AIR FRYER: Spray base with cooking spray, then bake for 10-12 minutes, flipping mid-way through.
OVEN: Spray a baking sheet with cooking spray, then bake for 12-15 minutes.
Enjoy in salads, wraps, as chicken parmesan, or with dipping sauce!