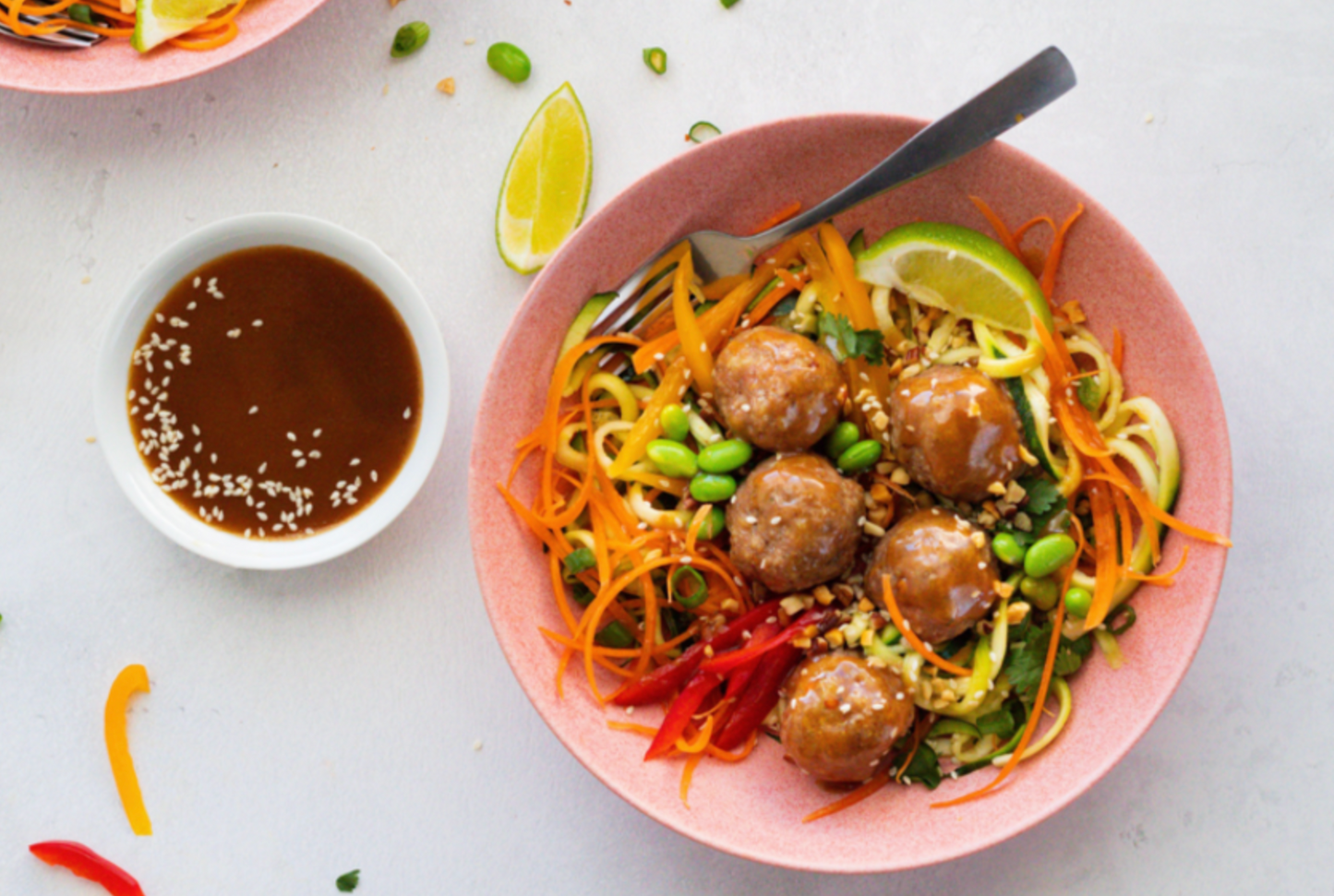 You asked for more protein, and we've got more protein recipes! Today's lean protein is easy, portable, freezer-friendly, and makes terrific meal prep: Five spice turkey meatballs! We love how versatile ground turkey is. If you're bored with adding the same spices to your turkey, you'll love this Asian twist. These meatballs pair well with sesame ginger dressing and a fresh veggie salad.
Makes 25 meatballs
Macros per meatball: 46 cal, 2g F, 2g C, 4g P
Ingredients:
1 lb 93-99% lean ground turkey
1 egg
½ cup panko breadcrumbs
2 tbsp sesame oil
1 tsp Chinese 5 spice powder
1 tsp garlic powder
½ tsp salt
Zucchini
Carrot
Bell pepper
Edamame
Chopped peanuts
Green onion
Sesame Ginger dressing (we used Annie's brand)
Directions:
Preheat the oven to 400 degrees.
Line a baking sheet with foil and a little cooking spray.
Use clean hands to mix all ingredients in a bowl, then roll the mixture into about 25 meatballs.
Bake for 25-30 minutes.
Spiralize zucchini.
Use a julienne slicer or a knife to cut carrot and bell pepper into thin strands.
Throw everything in a bowl and top with sesame ginger dressing (Annies has 90 calories in 2 tbsp).

These make fantastic meal prep, and they freeze well, too!