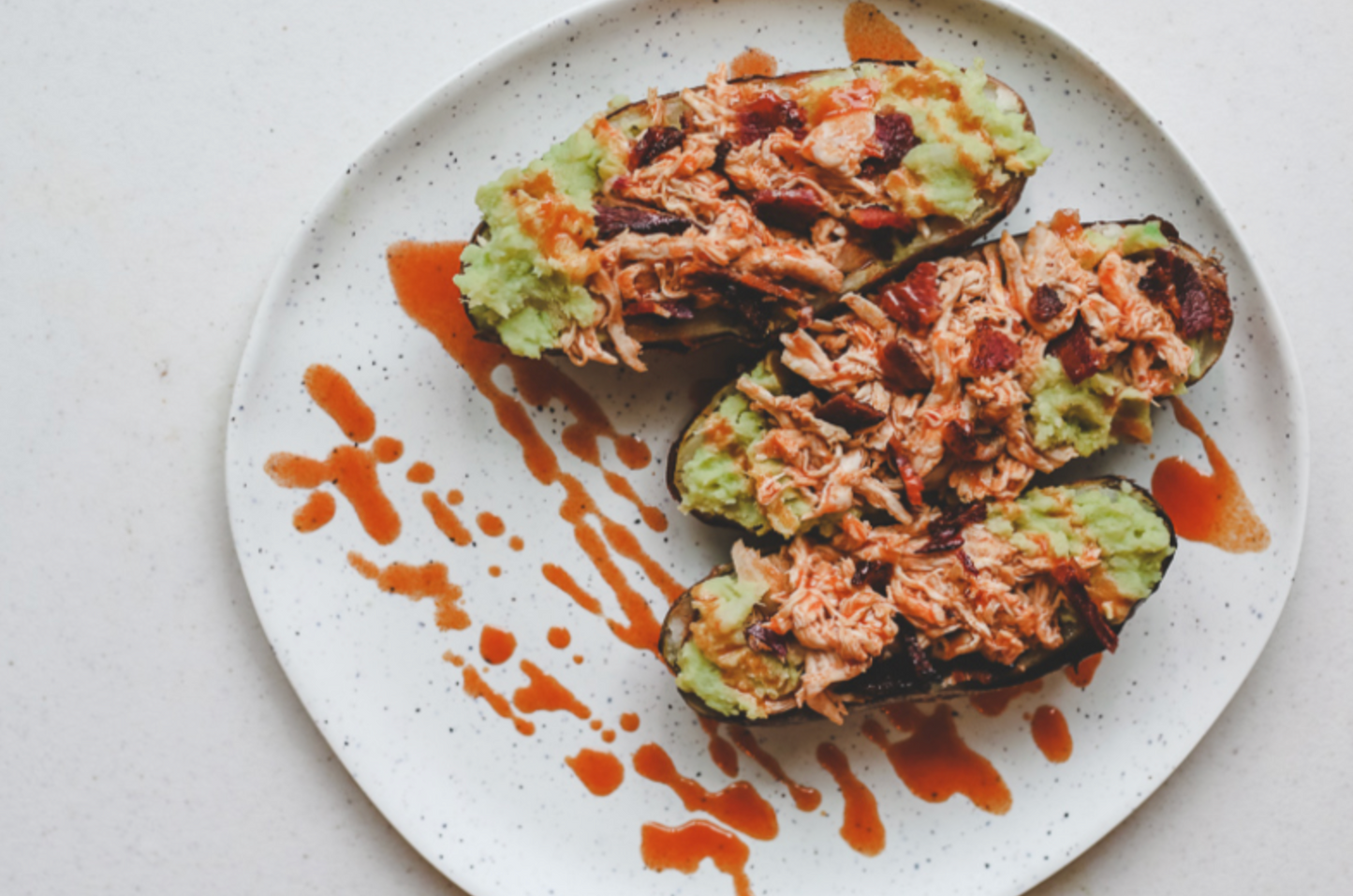 Football season is here, which means lots of delicious appetizers and yummy, fat-laden foods.  I love potato skins, but the way they make me feel after is not the best, so I decided to figure out a healthier version that was just as flavorful and delicious.
Makes: 2 servings
Macros per serving: ( 11 F / 18 C / 31 P )
Ingredients:
8 oz. cooked and shredded chicken breast

1/4 cup buffalo sauce

2 russet potatoes

1/2 avocado (about 50g)

2 slices center-cut bacon (option to sub turkey bacon)

1/4 cup light sour cream

1/4 tsp. garlic powder

1/4 tsp. salt
Directions:
Preheat oven to 425 degrees. 

Spray potatoes lightly with olive oil and place on a baking sheet—Cook for about 50 minutes.

While potatoes are baking, cook bacon in a skillet on low to medium heat, for about 10 minutes or until crisp. Drain on a paper towel and set aside.

Combine shredded chicken, buffalo sauce, and garlic powder, crumble bacon and add to mixture.

Remove potatoes and allow to cool before handling. Slice potatoes in half, and using a spoon, carefully scoop out the insides—Reserve 4 ounces of potato and store the remainder. Place the skin back in the oven and cook for an additional 10 minutes.