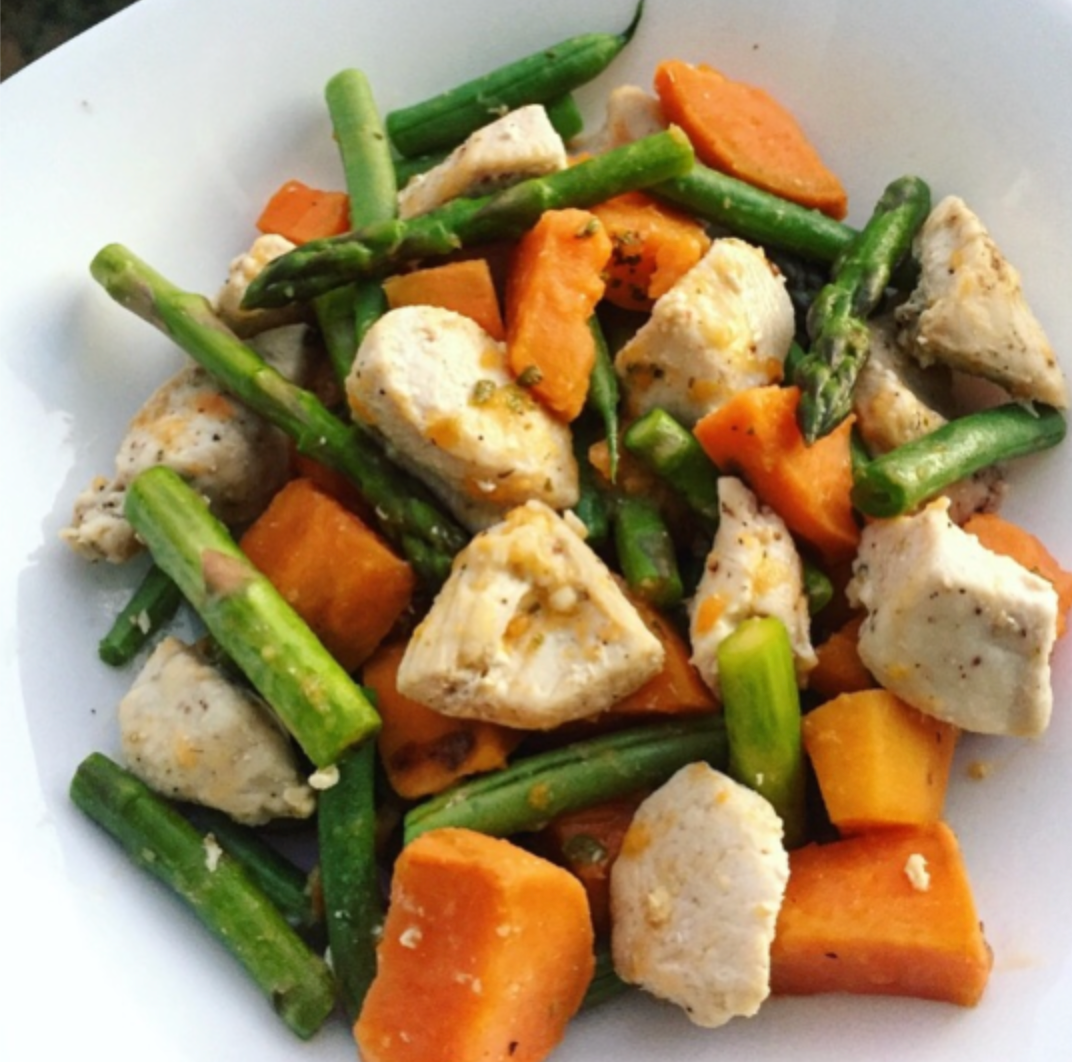 Having macro-friendly, protein packed meals prepared in advance makes the biggest difference when you're trying to win the day.  I think that so many times we can overcomplicate what it means to meal prep but it doesn't have to be so difficult.  My go to, simple ingredients and simple meals. 
You can season with different seasonings and change it up if you get bored and nothing beats chicken and veggies for a low carb, protein packed clean meal.  Ask any bikini competitor, lol. 
Makes: 1 bowl
Macros: 1 bowl ( 40 P / 30 C / 4.5 F )
Ingredients:
4oz cooked chicken 

5oz cooked sweet potatoes 

5oz raw asparagus 

Everything But the Bagel Seasoning (Trader Joes)
Directions:
Spray medium skillet with non-stick cooking spray.

On medium heat add in asparagus and cooked chicken. I like to grill my chicken ahead of time when its warm out, but you can cook however you'd like.

Sauté asparagus until it is soft and golden brown.

Add in cooked sweet potatoes and heat. You can make the potatoes in the oven or air fryer.

Top with Everything but the Bagel seasoning and enjoy.