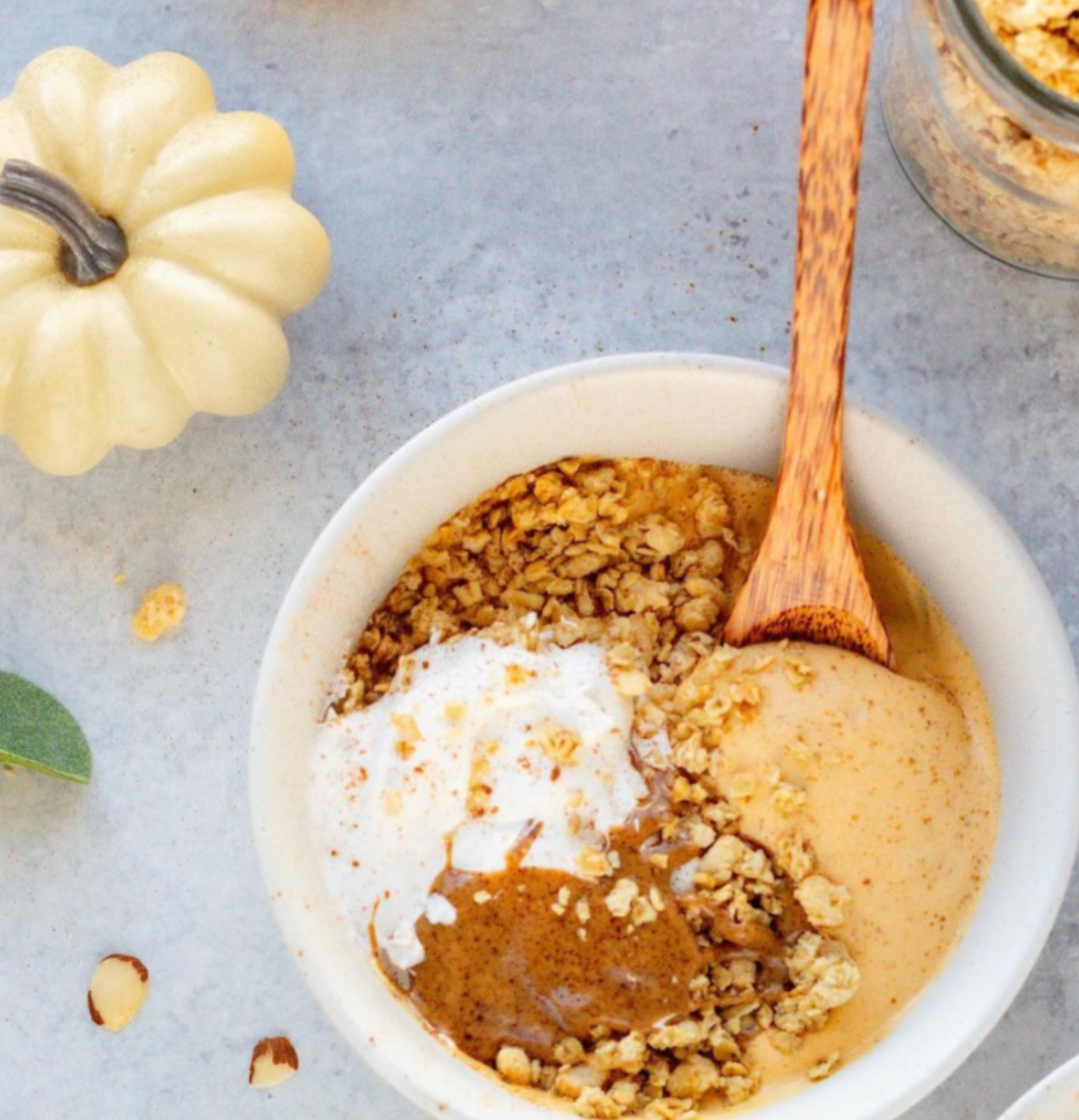 I can't be the only pumpkin lover, even when it's not in season, we love baking with pumpkin. Want to try pumpkin a new way AND get 46 grams of protein while you're at it? Give this Pumpkin Cheesecake Breakfast Bowl a try! It's a Greek yogurt base that's so delicious topped with granola (or popped rice), whip, and a drizzle of almond butter.

MACROS WITHOUT TOPPINGS: 312 cal 4F, 22C (3g fiber), 46P

Ingredients (for one serving)
1 5oz container vanilla Greek yogurt 
2 tbsp 100% pumpkin puree
1 scoop IHM Vanilla protein powder
½ tsp maple syrup
¼ tsp vanilla extract
Generous shake of pumpkin pie seasoning or cinnamon
Toppings: Fat-free whipped cream, granola, and almond butter
Directions
Use a hand mixer or a spoon to combine ingredients until smooth.
Top with whipped cream, granola, and almond butter drizzle.

Batch prep: The yogurt mixture keeps very well in the fridge for about five days. Make extra and enjoy it all week!