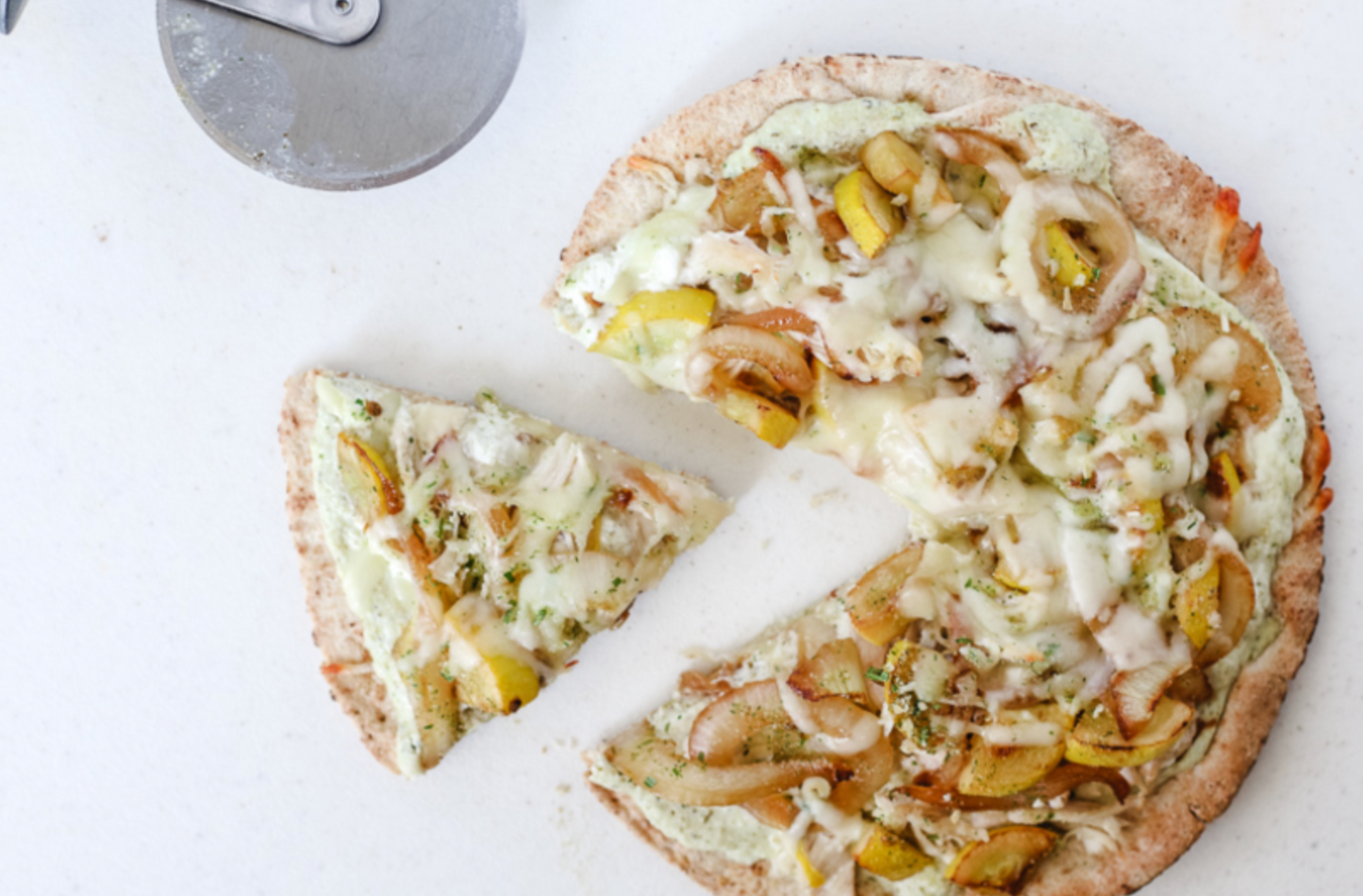 I'm back with another delicious pizza recipe!  If you know me, you know my guilt-free pleasure is pizza.  I love to fit it in my macros (usually on Fridays when the week is over and we're having a date night).  This light and fresh Garden Pesto Chicken Pizza is so satisfying and delicious, perfect for a summer night.
Servings: 1
Macros per serving: ( 14 F /16 C / 35 P )
Ingredients:
1 Joesph's pita

3 oz cooked and shredded chicken breast

1/4 cup part-skim ricotta

1/2 tbsp. pesto

One garlic clove pressed.

85g yellow squash, diced

50g white or yellow onion, thinly sliced

2 tbsp. 2% shredded mozzarella cheese
Directions:
Bring a sauté pan to medium/high heat and coat with cooking oil. Add diced squash and sliced onion. Cook for 5-6 minutes or until the onion becomes translucent. Remove from pan and set aside.

Preheat the oven to 350 degrees and place the pita on a large baking sheet. Bake at 350 for 1-2 minutes until lightly browned, then remove from oven.

In a small bowl, mix ricotta, pesto, and garlic—spoon mixture over pita and top with chicken, followed by squash and onions. Add shredded mozzarella cheese and return to oven for 3-4 minutes or until cheese has melted. Top with red pepper flakes and oregano.