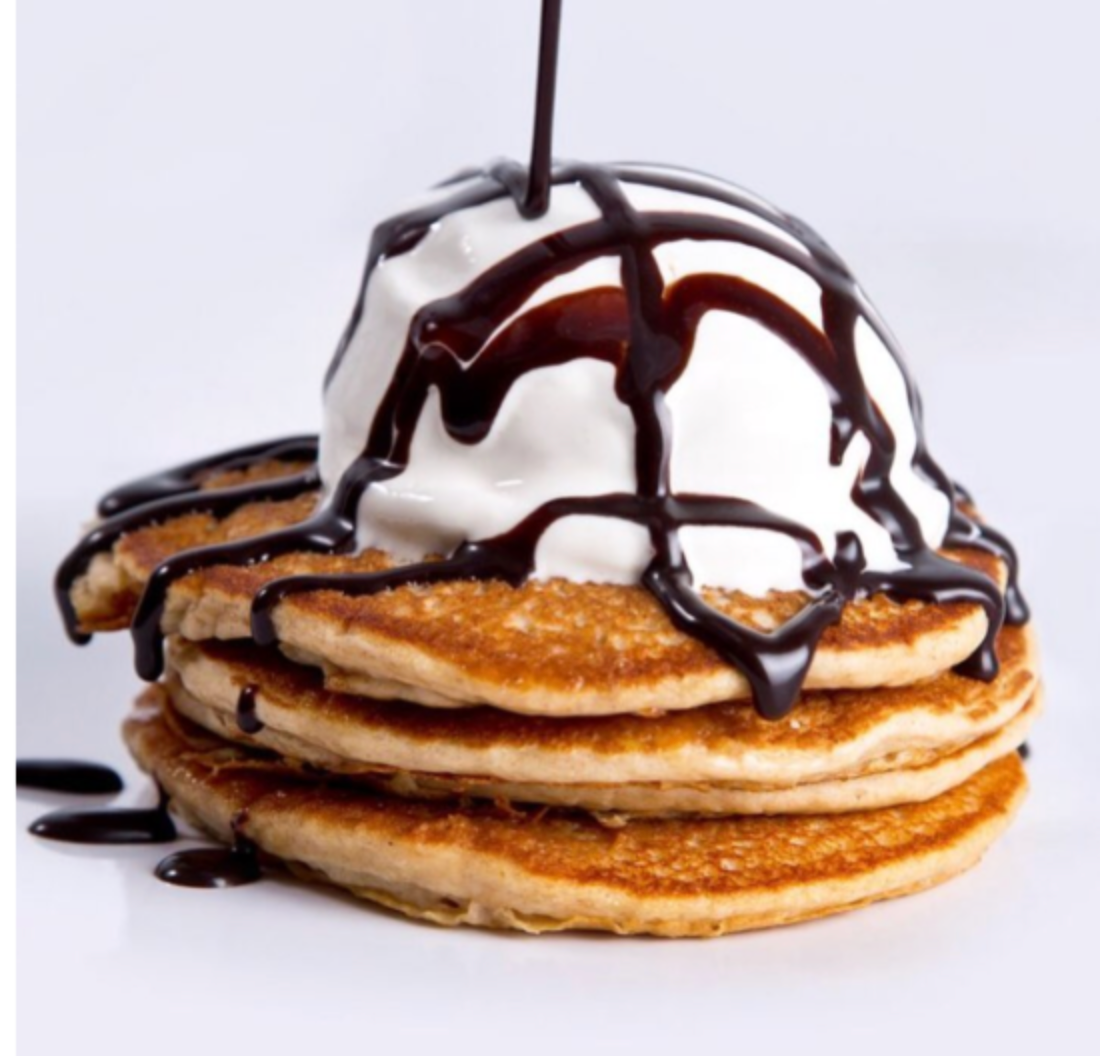 Breakfast for dessert, anyone?  This is one of my most talked about pancake recipes EVER and for good reason.  Not only are we packing a protein punch with these, but we're topping pancakes with ice cream... need I say more?
For some of you, Ice Cream may be a little much for breakfast, which is why these are a go-to for finishing out your day strong in our house.  Sometimes I have quite a bit of protein left over (especially if I haven't planned ahead) and this recipe is the perfect solution because it gets me to my protein goal while tasting like a delicious dessert.
Makes: 2-3 pancakes  
Macros: Entire Recipe ( 54 P / 46 C / 11 F )
Ingredients:
1 scoop iHeart Protein in Vanilla Cream

184g egg whites

2 tbsp coconut flour

1tsp baking powder

2 tbsp PB2

Walden Farms Syrup (or water)

1 serving Halo Top Creamery Ice Cream (I love the Candy Bar flavor)
Directions:
Mix protein, egg whites, coconut flour, and baking powder in a blender until smooth.

Pour 1/3 mixture into nonstick pan on medium heat and cover with lid.

Flip when pancake starts to puff (don't overcook or they'll be super dry!)

In a separate bowl, mix the PB2 with a tiny bit of Walden Farms Syrup (or water)

Top pancakes with PB2 and Halo Top!