TUESDAY HOME WHIP 6/29
TUESDAY WHIP CHEST & TRICEPS
We are going to change up the TEMPO today, keep the energy high and push your self. The last two reps of any set should be very difficult, if not increase weight keeping a focus on good form. 
Warm up 3 Rounds 
20 Reps -  Jumping Lunges Double weighted Punches
10 Reps EA - Renegade row - Tricep Extension
20 Reps - Plank Kick Through 
3 Rounds 
12 Reps - Flat DB FLY
12 Reps - Ball Push Ups
5 Reps EA - Laying Side One Arm Pushup 
3 rounds 
15 Reps - DB Chest Press from Floor
10 Reps - Full Range Side Lateral Rises
3 Rounds 
12 Reps - High DB Fly
12 Reps EA -banded Alt Tricep Kickbacks
HIIT 3 Rounds 
 10 Reps EA - Step Trainer Pushup to T
20 Reps - Step Lateral Split Jump
3x - 10 Pushups to 10 Mt Climbers
3 Rounds 
30 Reps - BB Skull crusher
10 Reps - DB Pull Overs 
HIIT 3 Rounds No Rest
10 Reps EA - Plank Plate Push
10 Reps EA - DB Squat to Twist Press
20 Reps - DB Thrusters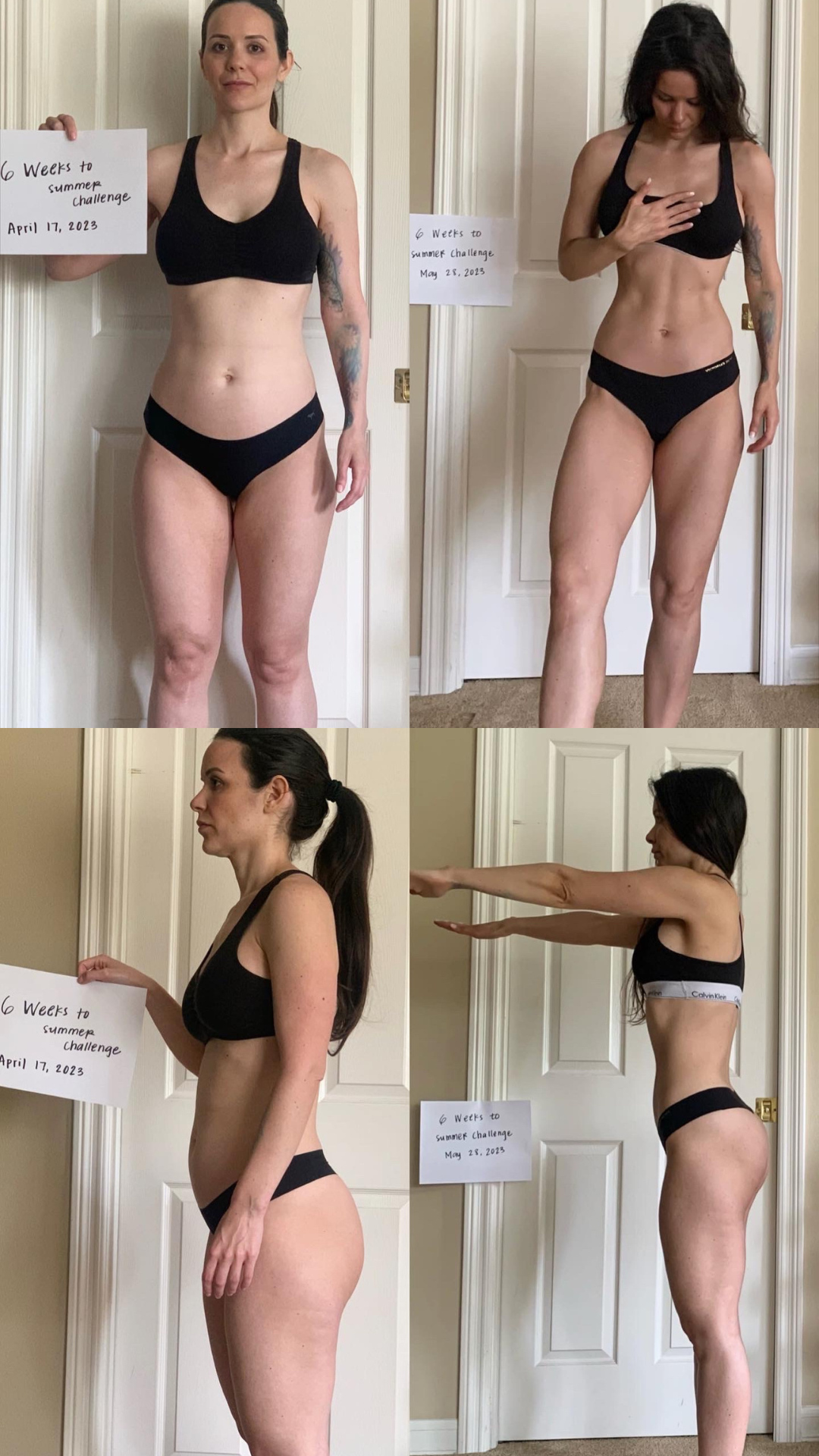 Submit your AFTER Photos here
In order to participate in the challenge and be entered the win the grand prize, you must submit an accurate before and after image. You can submit your after image here.
Tips:
Hold a sign reading "Love Your Body Challenge" and today's date.
Wear tight fitting clothing.