TUESDAY GYM 4/27
3 Rounds 
15 Reps - Shoulder Rotators 
8 Reps - Walk out 2 Pushups  
10 Reps - Squat DB Clean and Press
3 Rounds 
10 Reps - Seated Cable front Raise
10 Reps -From Floor Laying Cable Rope Press
30 Reps - Jumping Jacks 
3 Rounds 
20 Reps - DB Thruster
10 Reps - Side Lateral Raise (3 Sec up 3 sec down)
5 Reps Each Side - Plank Punch
3 Rounds 
10 Reps EA - Standing Single DB Shoulder Press
12 Reps - Front Delt Plate Raise and Push
10 Reps - Push ups
Treadmill 1 min Fast Run 1 Min Walk 
OR 
Your choice of HIIT!!
3 Rounds
15 Reps - Shoulder Rotators 
8 Reps - Walk out 2 Pushups  
10 Reps - Squat DB Clean and Press
3 Rounds
10 Reps - Seated Cable front Raise
10 Reps -From Floor Laying Cable Rope Press
30 Reps - Jumping Jacks 
3 Rounds 
20 Reps - DB Thruster
10 Reps - Side Lateral Raise (3 Sec up 3 sec down)
5 Reps Each Side - Plank Punch 
3 Rounds 
10 Reps EA - Standing Single DB Shoulder Press
12 Reps - Front Delt Plate Raise and Push
10 Reps - Push ups
HIIT 10 MIN  
Treadmill 1 min Fast Run 1 Min Walk 
OR 
You choice of HIIT!!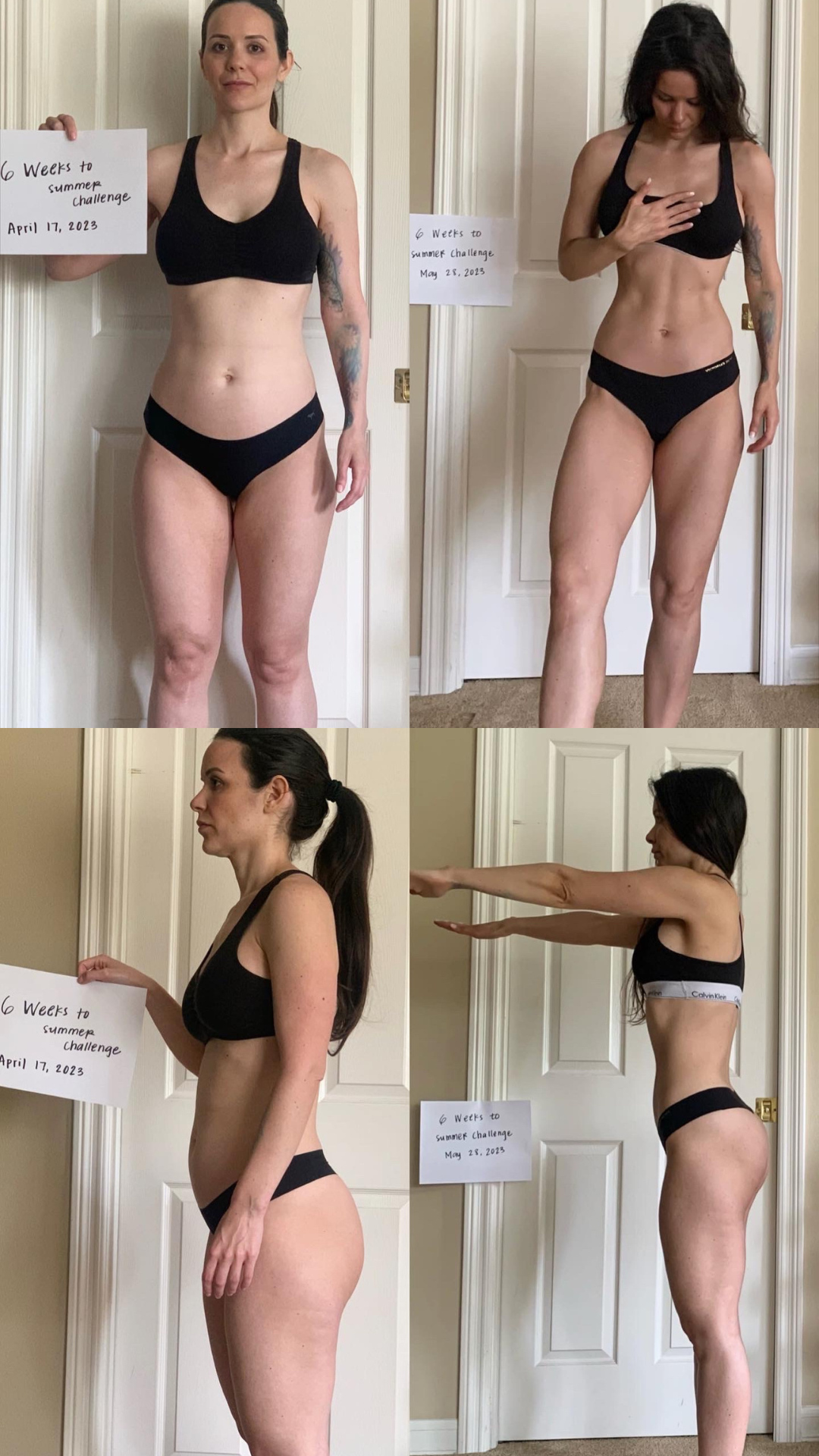 Submit your AFTER Photos here
In order to participate in the challenge and be entered the win the grand prize, you must submit an accurate before and after image. You can submit your after image here.
Tips:
Hold a sign reading "Love Your Body Challenge" and today's date.
Wear tight fitting clothing.