Free Sample WHiP Legs-Glute
Macro Membership $10 a Month
New Workouts Weekly and much more.
Warm Up 
3 Rounds
Stair Stepper (EO Stair) - 3 Min
30 Sec -Wall Ball
3 Rounds 
10-10-10- Reps - Leg Press (Moving Feet Up)
(Start Feet Low 10 reps move feet up - 10 reps move feet up - 10 reps)
12 Reps each leg - Weighted Sep Ups 
(Hold at top and squeeze 3 sec)
Toe Taps- 30 Sec
3 Rounds
12 Reps Each leg - Side One Legged Press 

(Feel glute stretch at bottom)

 
20 Reps - Hamstring Roll-Ins 
Jumping Lunges - 10 Reps each leg
3 Rounds 
15 Reps - Hip Thrusters
20 Reps - Frong Pump ( I know but it works ;) 
(Feet together and squeeze tush) 
12 Reps- One Legged Jumping Lunges

3 Rounds 
12 Reps Each Leg - Cable Kickbacks
12 Reps - Cable Straight leg Deads 
Stair Stepper - 10Min Moderate Speed 
(2 Every Stair - 2 Min Every Other)
( Incline Treadmill Walk if no stair stepper)

 
Join the Macro Membership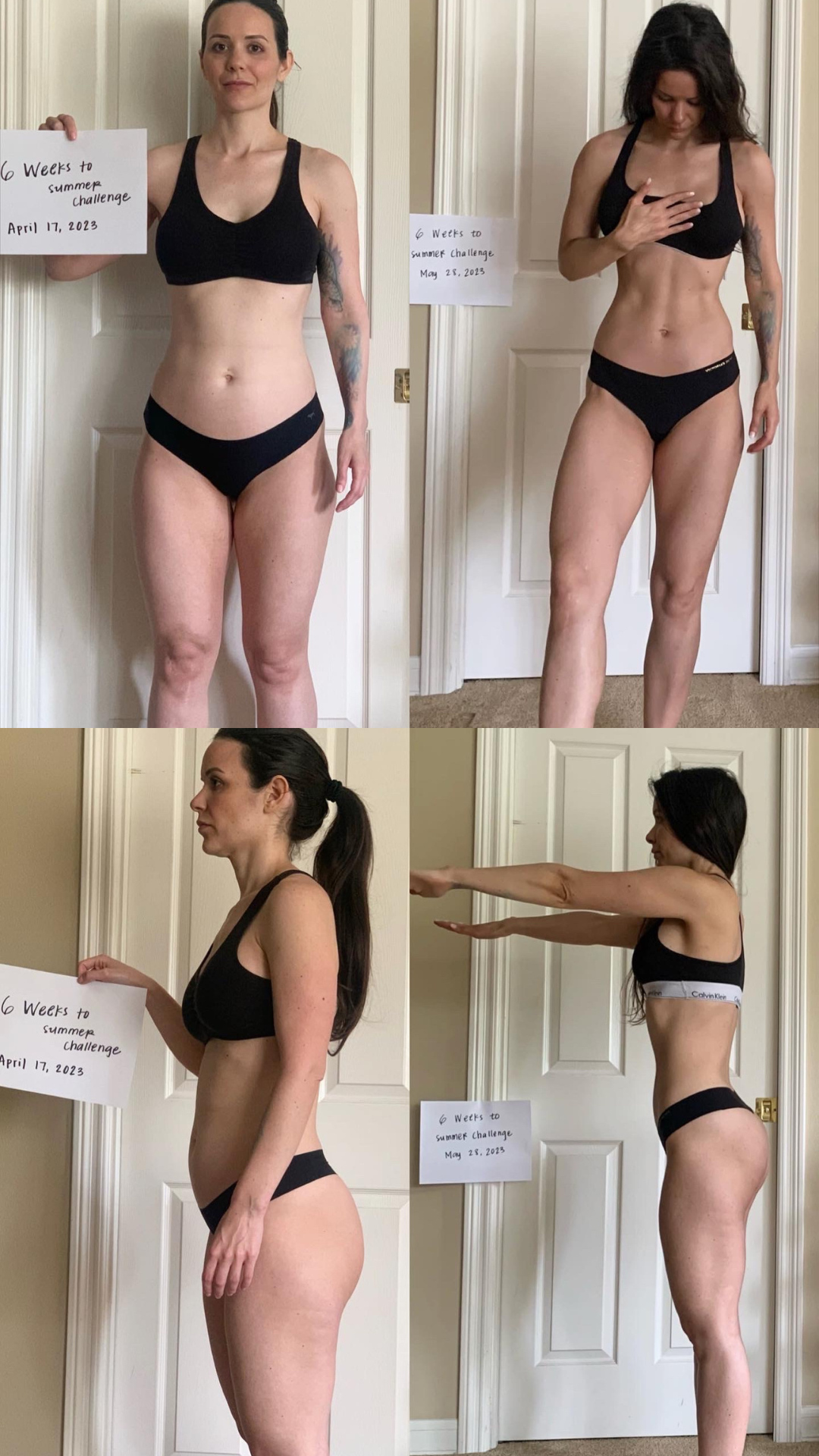 Submit your AFTER Photos here
In order to participate in the challenge and be entered the win the grand prize, you must submit an accurate before and after image. You can submit your after image here.
Tips:
Hold a sign reading "Love Your Body Challenge" and today's date.
Wear tight fitting clothing.