-MONDAY-WHiP HOME 5/10
Monday WHiiP
Adding in some new warm ups this week to get the blood flowing. 
10 Min Amrap
(As many rounds as possible) 
Set timer for 10 min. perform suggested reps, rest if there is time left in the minute, then perform the next workout. 
20 DB Squat
20 Burpee
20 Db Squat Press 
3 Rounds 

20 Reps - Reverse lunge w/DB side lateral raise
(light weights)
30 Reps - Jumping Jacks 
15 Reps - Glute Bridge DB Chest press
3 Rounds 
15 Reps - DB/KB Dead to Upright Row
20 Reps - Wall Taps
15 Reps - Bent over Rear Delt Fly
3 Rounds
10 Reps - Reverse lunge to front delt riase  
10 Reps - Banded Side to front raise 
5 Times - 10 Shuffles to 2 BB Thrusters
HIIT 4 Rounds 
1 Min Jumping Jacks 
20 Reps - Bicycle Kicks 
3 Rounds  
15 Reps - Side Lateral Raises 
12 - Front Delt Raise and Push
15 Reps - BB Front Delt Raises
20-30 Min Low Intensity Steady State Cardio 
or 
REpeat Warm up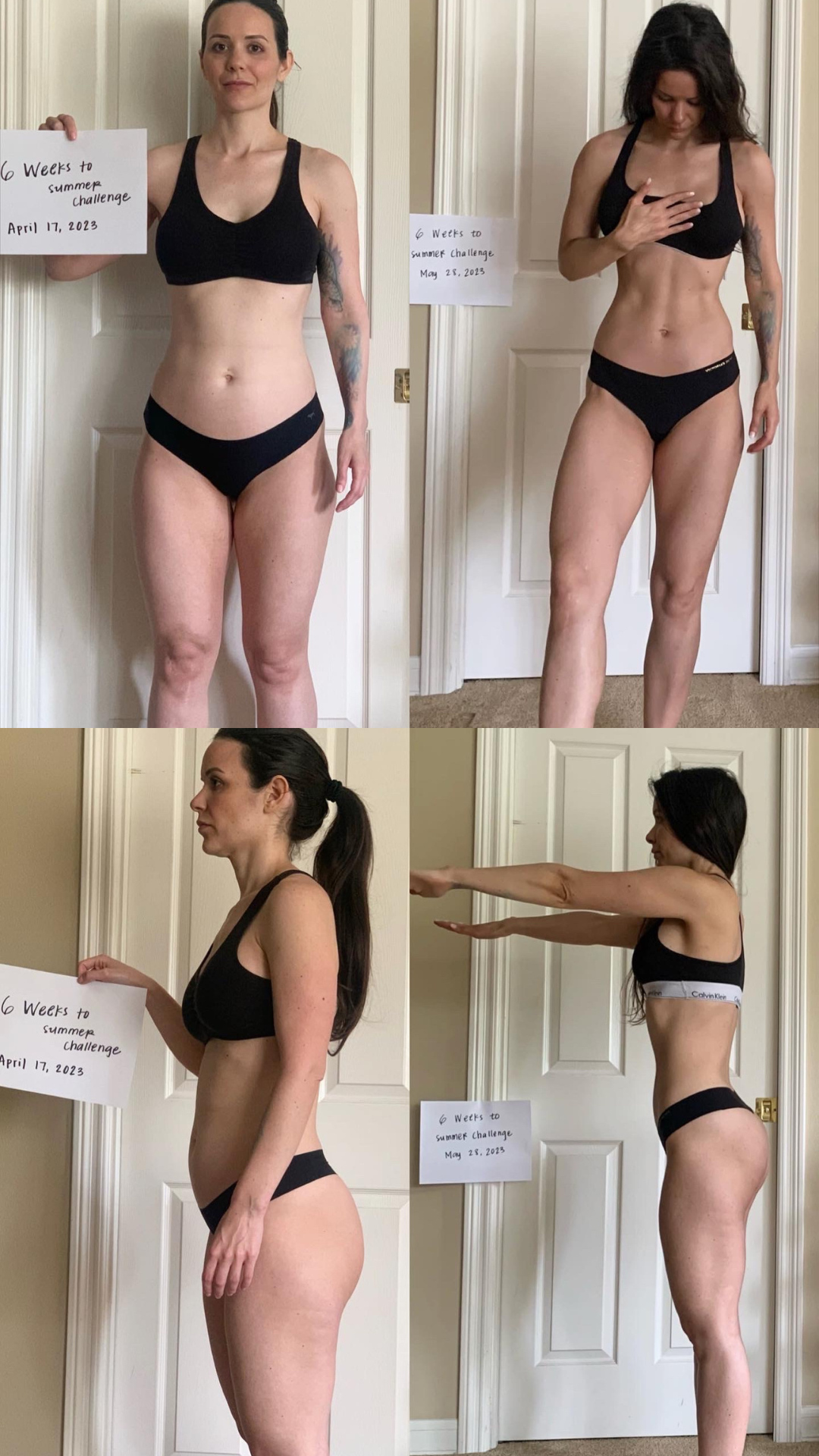 Submit your AFTER Photos here
In order to participate in the challenge and be entered the win the grand prize, you must submit an accurate before and after image. You can submit your after image here.
Tips:
Hold a sign reading "Love Your Body Challenge" and today's date.
Wear tight fitting clothing.