MONDAY GYM WHIP ⅜
MONDAY WHIP LEGS
We are going to change up the TEMPO today, keep the energy high and push your self. The last two reps of any set should be very difficult, if not increase weight keeping a focus on good form. 
Warm up 3 Rounds
30 Sec - Walking Lunges 
5 Rounds 
12 Reps - LeG Extension
12 Reps - Sissy Squat
5 rounds 
8 Reps -Leg press Heavy 
20 Reps - Lumping lunges
4 Rounds 
8 Reps - BB Squat with low pulse 
8-8-8-6 Reps - Sissy Squat 
HIIT 3 Rounds NO REST
5 Reps - 5 Bench hop overs 1 burpee
20 Reps- Seated Prisoner Squat Jumps 
10 Reps EL - Explosive Single Leg Hip thrust 
4 Rounds 
12-10-8-8 Reps - Hack squat machine
20 Reps - Sled Calf Raise (use hack squat sled if needed)
TREADMILL WALK 10 MIN INCLINE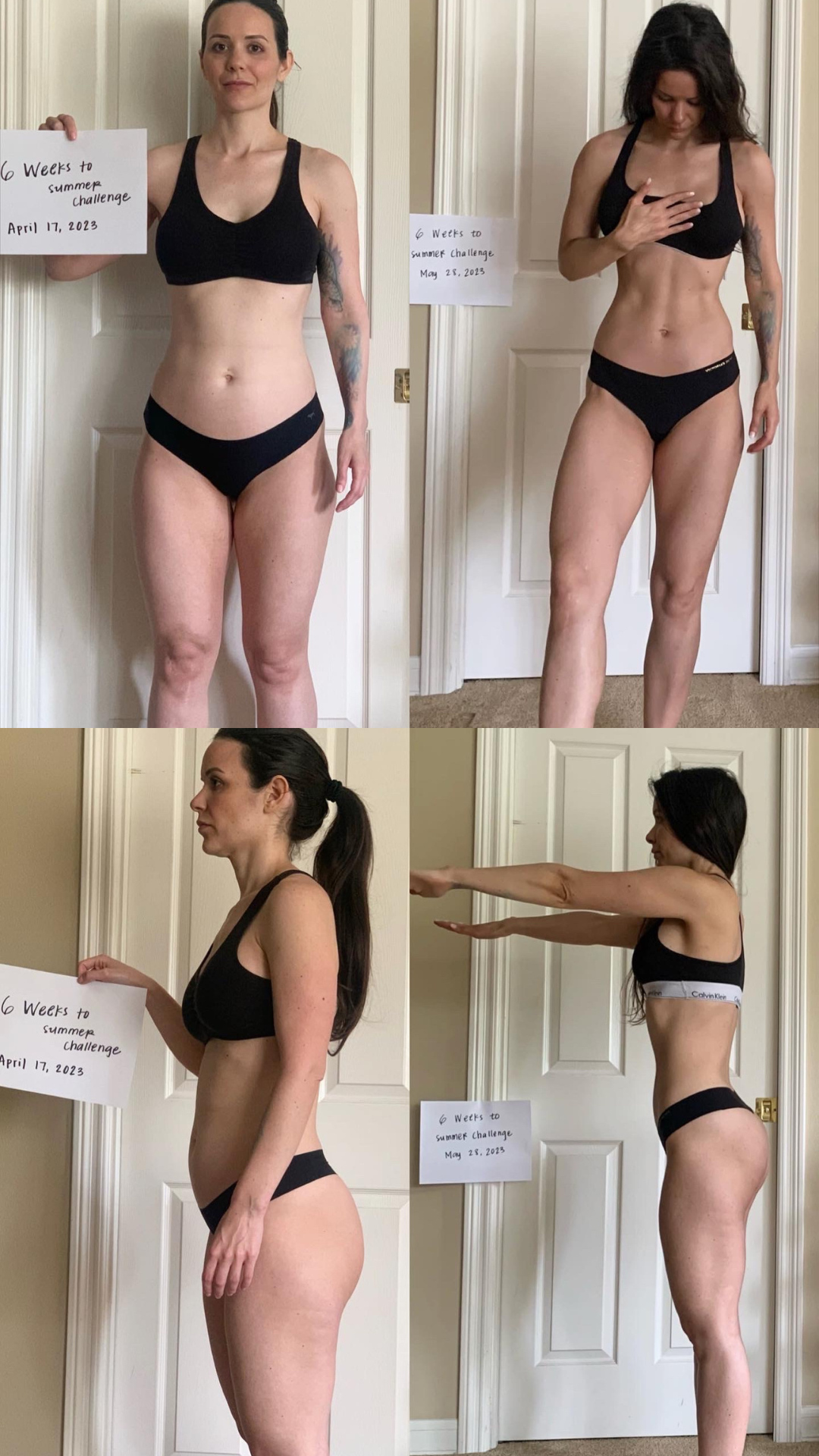 Submit your AFTER Photos here
In order to participate in the challenge and be entered the win the grand prize, you must submit an accurate before and after image. You can submit your after image here.
Tips:
Hold a sign reading "Love Your Body Challenge" and today's date.
Wear tight fitting clothing.